What languages do they speak in the UAE? What is the difference between Simplified and Traditional Chinese?
CONTENT INFO
SELECT YOUR DOWNLOADS
To learn more about which languages are spoken in which countries, download any of our free eBooks in the Languages and Locale Series.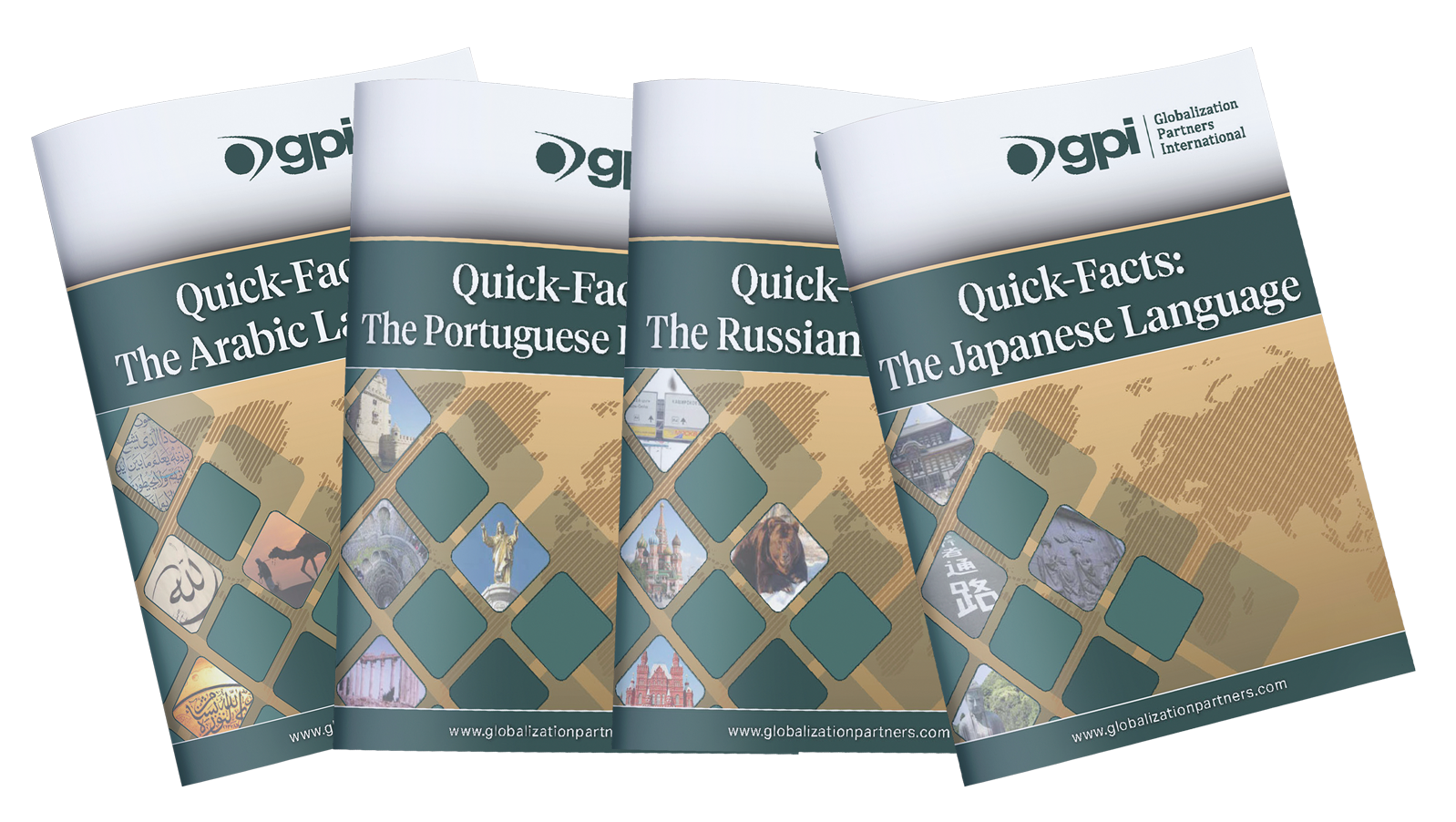 In this eBook Series you can learn:
What countries speak what languages
Basic language facts and demographics
Information on a language's writing system
Useful links to other language resources
© Copyright 2020 Globalization Partners International.
® All Trademarks are the property of their respective owners.
All graphics used in this report were provided by Flikr, Google Images and other free internet resources for pictures.