Chinese Website Content key to growing Chinese Tourism
In spite of the recent years of global financial uncertainty, the Chinese economy is receiving more and more attention as its GDP continues to enjoy rapid growth. Due to this growth, we see an increasing number of travelers from China all over the world. Hilton Hotels & Resorts recently conducted a global research initiative and released its blue paper. Some of the findings include:
Chinese outbound travel increased more than 20% compared with 2009.  The total number of travelers exceeded 57 million.
China has overtaken Japan and now represents the largest outbound tourist source country in Asia.
In year 2010, Chinese outbound tourist travel expenditure was approximately US$47 billion.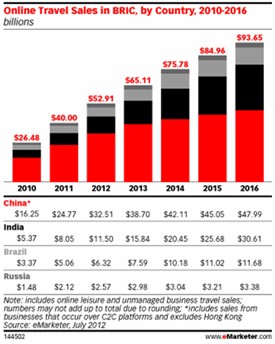 Armed with the results of this research, Hilton Hotels & Resorts launched the Hilton Huanying (Mandarin for "welcome") program in August 2011 with 13 initial hotels. The initial launch was successful and now the program includes 70 Hilton hotels in over 23 countries. Hilton has averaged in excess of 120 percent year-over-year growth in Chinese related business.
With the Huanying program up and running, Chinese guests are welcomed by Mandarin speaking staff at the front desk upon arrival. Authentic Chinese breakfast items are available on the menu and guest are offered room amenities and services that are culturally adapted. In addition, Hilton Hotels & Resorts has launched a Chinese version of its Hilton Global Media Center to make their information available in the native language of Chinese travelers.
The latest data from eMarketer revealed that the emerging online travel markets of BRIC countries -Brazil, Russia, India and China – rank among the fastest growing markets in the world.
China's online travel sales reached $24.77 billion in 2011. It will surge to $32.51 billion in 2012.
According to the U.S. Department of Commerce Office of Travel and Tourism Industries, over 800,000 mainland Chinese residents visited the U.S. in the year of 2010 spending an average of $6,241 per person.  This number has continued to grow in 2011.
For more information about hotel and hospitality localization, please visit our blog How to Prepare Better Chinese Tourism Content.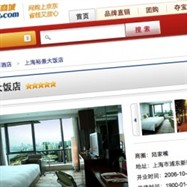 Chinese Website Localization
A well-localized website will leave great first impressions on potential customers.  When Chinese travelers are trying to search and decide where to stay, a localized Chinese website can increase the hotel's visibility in the local market and save potential customers a great amount of time as they make their travel decisions.  To further increase the visibility, combining your localized site with a solid Search Engine Optimization (SEO) strategy can greatly enhance your positioning on key local search engines. For more information, please see our blogs on:
In summary, Chinese market today offers tremendous opportunities and it will continue to grow.  Having your website localized properly and optimized for local search engines will be your first step to reach out to and welcome your Chinese visitors.