Artificial Intelligence and Language Services
Artificial Intelligence and Language Services
GPI is versed in the use of Generative AI for providing language translations both from a translation application standpoint and a project management application standpoint. Our in-house team of localization project managers, application developers, translation, and digital marketing specialists are continually prototyping these ever-advancing technologies and the accuracy and cost-effectiveness under various translation scenarios.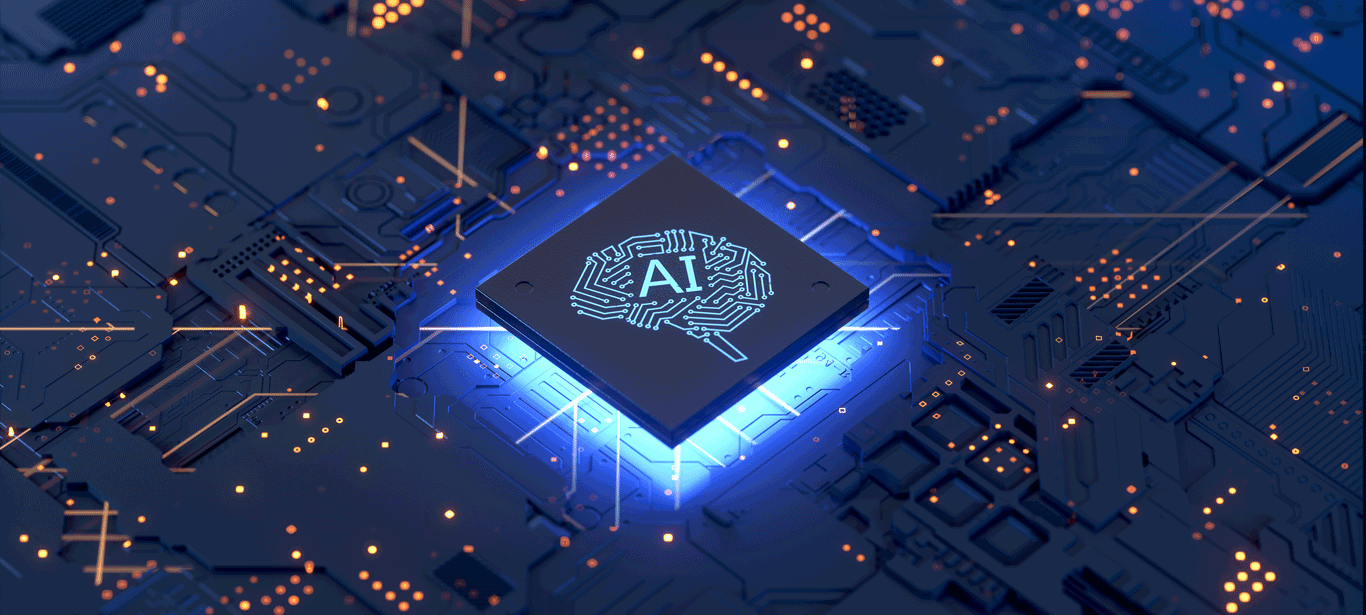 AI-Powered Language Translation Services:
Neural Machine Translation (NMT): Our NMT models use deep learning techniques to deliver high-quality, context-aware translations for a wide range of languages. This ensures the most natural and accurate translations possible
Natural Language Processing (NLP): We utilize NLP methods to understand context, cultural nuances, and idiomatic expressions, enabling GPI to complete translations while maintaining the original tone, style, and intent of the source
Speech Recognition, Translation, and Voice Talent: Using select AI-powered speech recognition, transcription, translation, and audio generation systems, our teams can use these systems to transcribe spoken language, create subtitles and scripts, translate the content, and even record voices for audio dubbing
Multilingual Document Translation: Our AI tools (NMT, GenAI, and HITL workflows) can handle a wide range of document formats, including PDFs, Excel, and Word files, for cost-effective, time-efficient, and accurate translations of large volumes of text
Note: GPI DOES NOT USE any form of generative AI for client translations unless it is discussed and agreed to upfront and governed by appropriate terms and conditions.

Today, for clients who want to use generative AI as part of their translation process, GPI recommends a hybrid translation approach. For instance, using Generative AI in the post-editing stage of a translation to enable a final polishing after either Human base translation or Neural Machine translation is completed. Even then, a qualified linguist would work with specific prompts engineering to conduct various forms of review, possibly including back-translations, style review, and general QA in order to achieve the highest quality translations.
 AI-Powered Translation Project Management System:
GPI prides itself on staying on top of the latest advancements in language translation and project management technologies. We are one of the first translation companies to design, develop, and deploy our own Generative AI-based project management tool called "ARTIE™ 1000". ARTIE 1000 streamlines and reinforces the translation process and our human project management teams, ensuring projects are completed on time, within budget, and with exceptional quality.
Features Include:
Automated Workflow Management: With the help of AI, several of our translation processes are now more efficiently assigned, tracked, and completed, resulting in faster and more reliable turnaround times
Resource Allocation Optimization: AI algorithms help project managers assign translation teams ensuring the right translators, reviewers, and subject-matter experts are assigned to each project, optimizing the selection and resourcing decisions
Project Tracking and Transparency: Real-time tracking and reporting are boosted by AI, providing more business intelligence and transparency into project progress, deadlines, and costs
Translation Best Practices: Our AI project management tools provide all of GPI's language & technology professionals with years of best practices, scoping, and scheduling guidance, as well as a vast repository of translation, localization, language, culture, country, and commerce knowledge all just a prompt away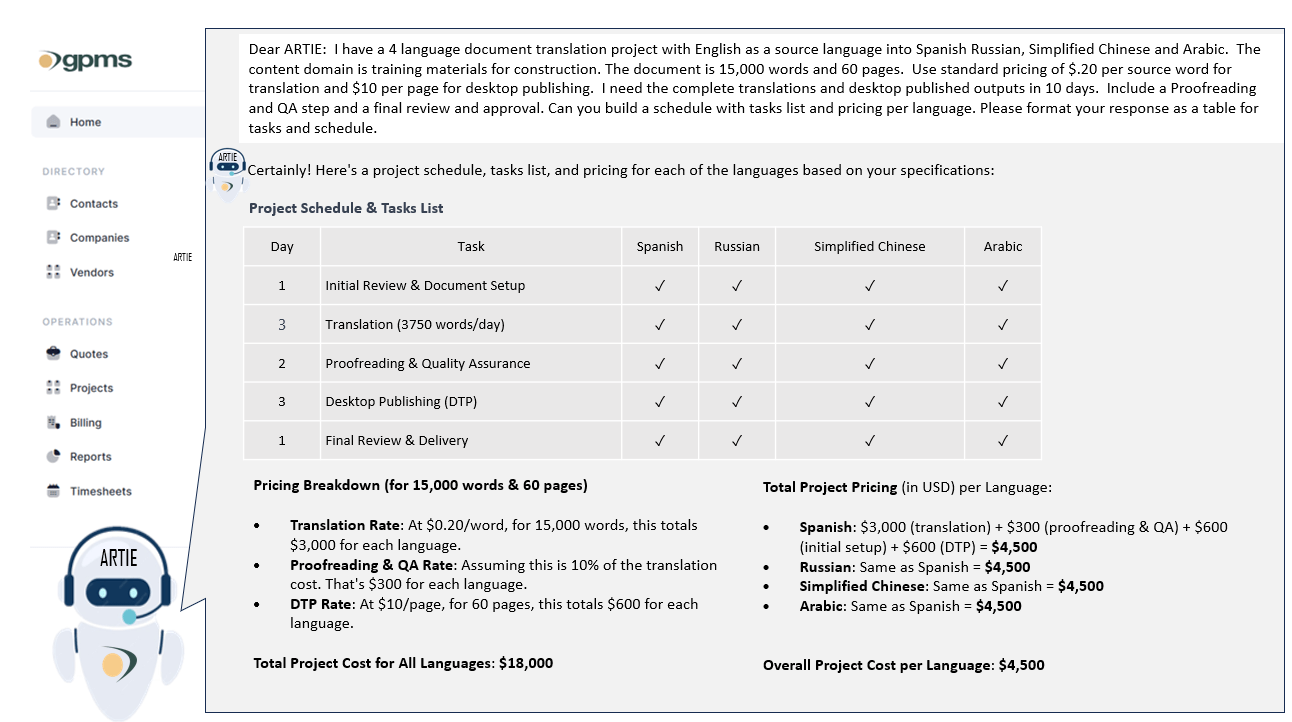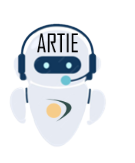 Artificial Intelligence: In 2023, the GPI team designed, developed, and deployed our very own AI-powered translation project management copilot affectionately named, the "ARTIE 1000" which stands for "Artificially Intelligent Entity Model 1000" With almost three decades of experience applying translation best practices across 30,000 successful projects into and from more than 200 languages, and a multidisciplinary project management and technology team at its core, the ARTIE™ 1000 utilizes years of best practices and metrics as the foundation of its training. ARTIE is always ready to help us prompt a vast repository of translation, localization, and project management information. GPI's very own AI-powered co-pilot ensures your translation project management teams have all the latest information and help they need to ensure translation projects are delivered on time, on budget, and with exceptional quality.