Global Digital Marketing
How does GPI translate your global digital marketing content?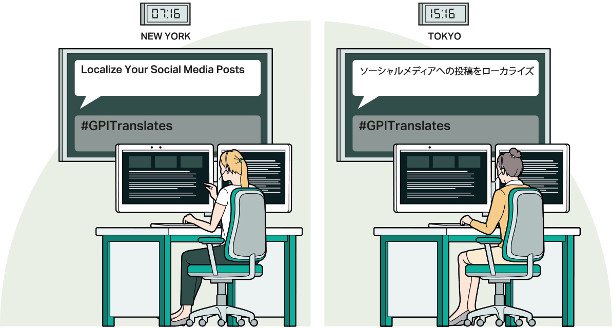 Launching a multilingual website and need search engine optimization services, or conducting an email marketing or pay-per-click campaign in several countries and need copy and keyword localization or country-specific campaign management? GPI can help.
Search Engine Optimization for multilingual websites or for specific locales (country + language + variant UI preferences) goes beyond the process of translating keywords into a target language. Today companies need to holistically work with a combination of owned, earned and bought digital media in order to drive traffic to new language version websites. Localization of any media requires in-country native speaking professionals to copywrite and localize content in order to truly engage potential customers.
Whether you work with a traditional digital marketing agency, or you are one, GPI's global digital marketing team can serve as an extension of your in-house digital marketing department to help you deliver your message around the globe.