About the Project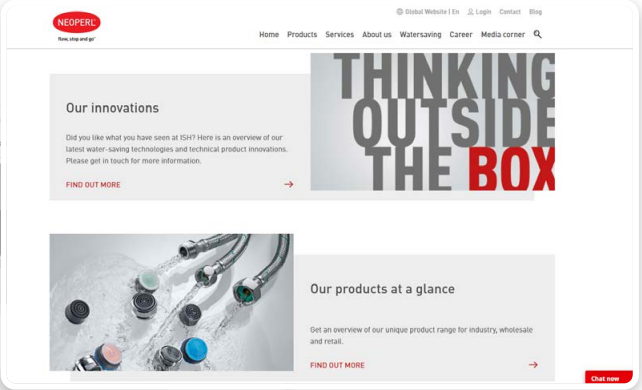 Neoperl sought to enhance the efficiency of its website translation workflow across multiple languages. After careful consideration of various options, Neoperl selected GPI's Contentful Translation Connector and GPI's team of language and technology professionals to localize their company website. The Translation Services Connector is an innovative tool that empowers website management teams and their platforms to seamlessly export and import content for translation with just a few clicks. The translation services covered four primary languages: French, Italian, Japanese, and Spanish.
GPI Services Included
Determination of best practice workflows for website localization
Pseudo-localization to test language support and translation workflows
Contentful Translation Connector to streamline content selection, export, and reimport
Utilization of Trados Studio to prepare source files for translation using Translation Memory
GPI's Translation Services Portal to initiate and track quotes, projects, and exchange files
Glossary development and localization
Translation, editing, and proofreading
Online quality assurance of language versions
Cosmetic testing of published pages
Client review and approval
Nicolas Graf, Digital Marketing Manager at Neoperl Group AG, says, ''Utilizing GPI's Contentful Connector has improved the way we handle translations on our website.'' "The seamless integration and minimal manual effort have allowed us to efficiently provide good translations while saving us an incredible amount of time. The easy-to-use tools and processes have streamlined our workflows, making our team more efficient than ever. To top it all off, the fast, helpful, and customer-friendly support has been a game-changer."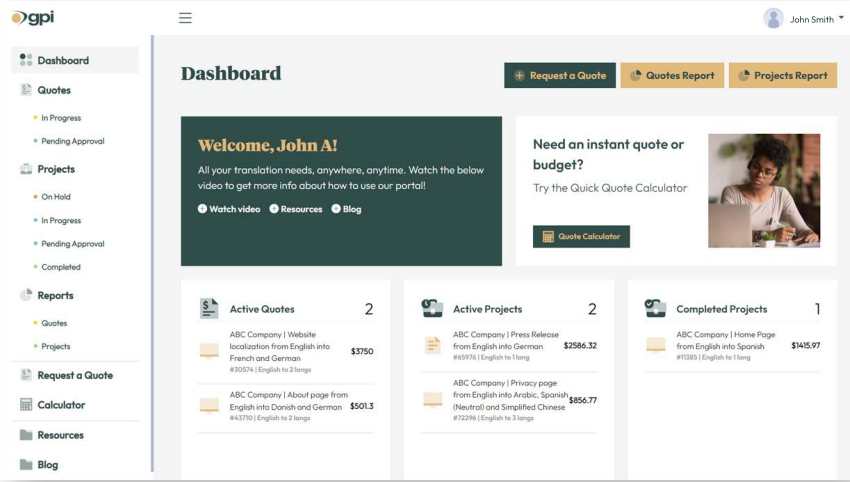 Leveraging GPI's Contentful Translation Connector, Neoperl Achieved the Following Benefits
Effortless integration of the connector with Neoperl's Contentful platform
Streamlined export/import process for content translation workflows
24/7 secure access, facilitating collaborative efforts and project tracking
Convenient retrieval of quotes, proposals, and a diverse array of project materials
Translation Connector and Translation Portal Dashboard to provide a range of business intelligence on project status reports, schedules, and task lists
About Neoperl
Established in 1959 in Reinach, Switzerland, and with a global presence spanning 17 countries, Neoperl stands as a leading technology company that offers innovative solutions for drinking water. Neoperl products shape the water stream, regulate the flow rate, and protect the water from contamination. Their slogan sums it up: FLOW, STOP AND GO.