Globalization Project Management Suite
Globalization Project Management Suite
GPI has developed its own Globalization Project Management Suite® (GPMS). After almost two decades in the globalization services business and extensive experience using other project management tools, we think our team has designed one of the most effective globalization project management platforms in the industry.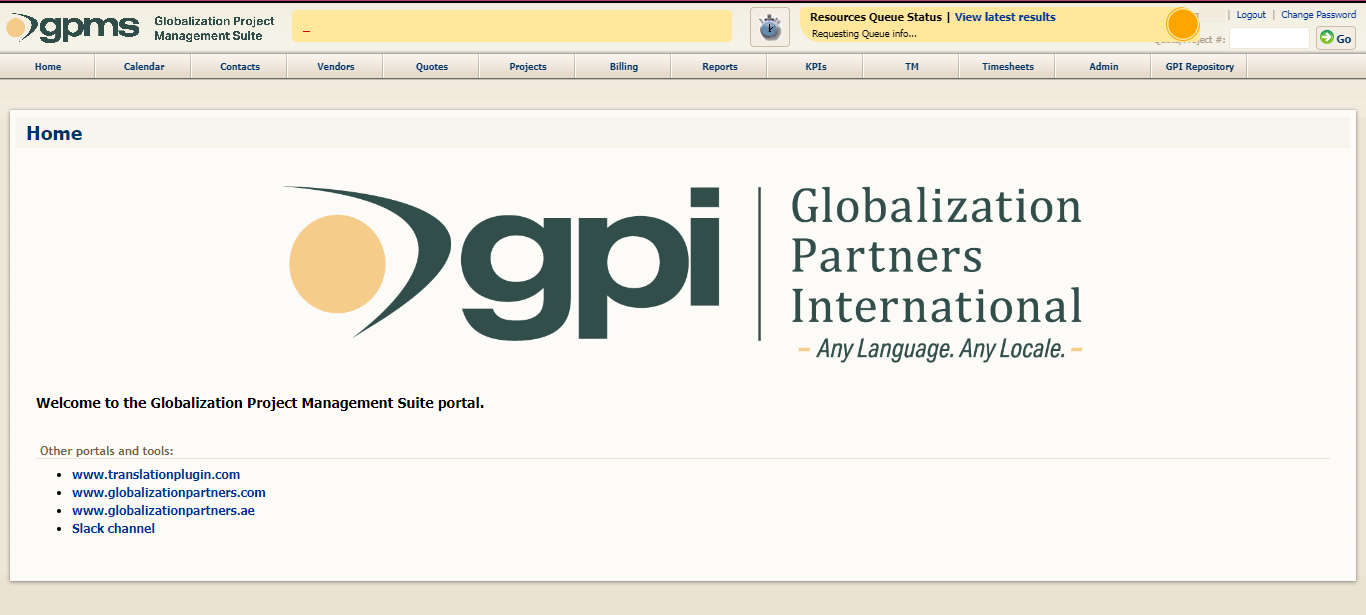 GPMS includes:
Quality control (QC) functions using online checklists to ensure proper QC is conducted.
Status reporting, which can be generated in the form and frequency requested by clients.
Project schedule and budget tracking to ensure projects stay on-time and within budget.
Customizable information fields so GPI can monitor any information requested by clients.
Management of all global resources required to complete a project.
Project archiving and translation memory management.
GPMS is on V7.7.5. It was developed in-house by our own team of globalization services professionals and has enabled the project management and successful completion of over 18,000 translation, internationalization and localization projects globally.
GPI offers custom CMS connectors to streamline localization workflows and access to project information. GPI has custom built connectors from our GPMS to Sitecore, Episerver (Optimizely), MODX and many other web content management systems.