Is 2014 the year you take your E-Commerce Strategy global?
The first E-Commerce report I have seen in this new year interestingly enough talks of the global e-commerce opportunity in each of its key points. Last month I attended a conference that was heavily focused on e-commerce, but for the most part ignored the global opportunity.
Forrester Research recently published a report with 5 key trends for e-commerce in 2014. My summation of the key points are: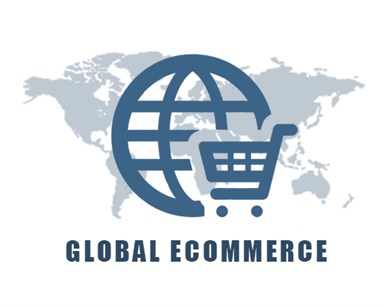 1. Mobile will only become a bigger channel for e-commerce in essentially every global market.
Mobile has arrived. Report after report is showing that people are making significant amount of purchases via their smartphone and tablet devices on the same level of purchases they make with their PCs. The reports I have read are consistent in projecting this trend to only increase the use of mobile devices for making purchases globally.
2. Use of marketplaces to enter new global markets will increase.
A method that brands have found successful to enter new global markets, besides their own e-commerce site, is to be where the customers are already looking for their products which is on popular marketplaces. In China online marketplaces are very popular. Taobao and Tmall are leading marketplaces run by Alibaba. 360Buy.com is another leading marketplace in China. In Russia Yandex.Market is the leading online marketplace, a division of the Yandex online conglomerate. In the USA eBay and Amazon.com represent the key online marketplace equivalents. In Asia a marketplace that quietly is growing a presence across the region is Rakuten.
3. Focusing on global shopping dates, not just key dates for North America and Europe. China has shown this past year that online shopping can deliver larger shopping dates than in the USA and Europe combined.
In the UK the largest shopping day is Mega Monday. In the USA Black Friday and Cyber Monday lead the shopping holiday season. Canada and Australia have Boxing Day as a post-Christmas shopping opportunity. In the USA they even labeled shopping on Thanksgiving as Gray Thursday in advance of Black Friday. Post-Christmas sales even began before Christmas this year online and offline. In China 11/11, the national ecommerce day, became the latest world record shopping day. Soon after companies in China were quickly seeking to grow more support for 12/12, a similar annual mass shopping day, labeled as International e-commerce day which has been very popular in Indonesia and India in previous years.
Targeting such mass shopping days online and offline has really taken off in the past few years and driven heavily by e-Commerce.
4. Easier market entry for brands to enter new global markets.
For many brands they will support their global markets with a subset of their core market ecommerce presence and expand it for the additional markets as they feel the investment makes business sense for them to expand. The experience you have on a site for Greece may not be the same as for France, England or China. But as it becomes easier to enter new markets, the cost of entry is reduced which can and will allow brands to support more markets with their full offering.
5. While entry will be easier for brands, profitability entering new global markets will be a challenge.
Brands are working on positioning themselves and often having to take a lower profit margin as they build their customer base in new global markets. Higher end/luxury brands have more margin flexibility and are typically the pace setter for opening the additional markets with expanded support.
The full Forrester Research report can be found here: The Globalization of E-Commerce in 2014.