Review: The Economist Traveller Briefing Series
The Economist is my favorite magazine. It provides unbiased articles on politics, science, culture, books, history and business, all with a global focus. With this wealth of information they have developed a series of "Traveller Briefings" that cover reports for Brazil, Britain, China, India, Russia, South Africa and South Korea.
Recently I purchased one of the reports. iTunes offers them for $9.99 per report download. They are also available for the same price on the Google Play store or as an interactive PDF download.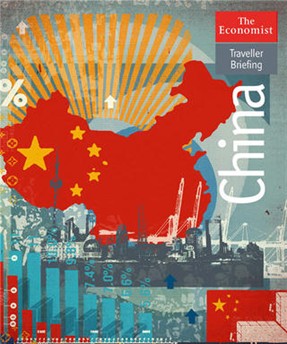 I chose the China report as Chinese translation for the Mainland is by far the most popular Asian language with our clients for website localization, document translation and Global SEO services.
What do you get?
The report starts with general facts and stats similar to what you see in the CIA World Factbook on the different countries. It lists populations, major towns, climate, currency, language, holidays, system of measurement, political structure, GDP and trade numbers, as well as a bit of history. This makes sense as a starting point.
Key Takeaways from the China Report
Leading markets in 2012 are the USA, Hong Kong, Japan and South Korea in this order respectively. Likewise the leading suppliers to China are Japan, South Korea, USA, and Taiwan in order of the top countries. The countries listed with the United States are surprising. I would not have guessed that Hong Kong would import as many goods from China as the USA. I also would not have guessed that Taiwan would be tied with the USA as the #3 supplier to China.
The report then goes into more detail on the political landscape, by providing an overview of how the central government and local governments are structured and who are the key political leaders. They also provide analysis of the political forces that have shaped the country. The report explains that while the current national government officials were approved in 2013, the next timeframe for change is 2018. The General Secretary Xi Jinping should remain in his top leadership role until 2023.
The business section also offers a snapshot of China's economic climate including investment and business policies in the country. Their publication is called The Economist, so this is a key section of the report which showcases their research on this topic. Input such as informing that the Chinese government is active in investing in business opportunities. Of late they have become much more selective and emphasize opportunities for investment that supports the interior of the country. The coastal areas have plenty of investment on their own merit. The government is also interested to provide investment where technology transfer is an opportunity.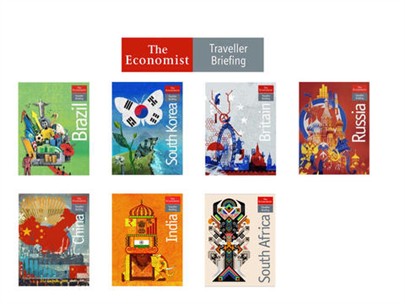 The report makes use of country-related articles from the weekly issues of The Economist. Topics range from social customs to shopping habits, politics and the environment. Basically all magazine articles on a particular country are offered in this collection, some dating back to 2006. One article was actually a scan of an article published back in 1989.
The older articles are more culturally focused, while topics related to business and politics tend to be more current.
I found it interesting that they included five articles that they have identified as the most viewed from within China. These include:
China's future – Xi Jinping and the Chinese dream
China's Internet – A giant cage (The internet was expected to help democratise China)
Prostitution – Sex doesn't sell (An old industry is in deep recession)
Political reform – Defining boundaries (China's new leaders seek to present a friendlier public face)
China's economy – Climbing, stretching and stumbling
The navigation is much like viewing the magazine online and gives the reader a very positive experience.
In conclusion:
If you are planning to visit one of the countries in the series, I highly recommend downloading the report. It will make a great read on the plane to your destination. The countries currently available are the BRIC countries: Brazil, Russia, India and China, as well as Britain, South Africa and South Korea. As a translation company, we see website localization, document translation or Global SEO work for these top markets nearly on a daily basis. These reports are useful to gain a well-rounded understanding of the country, its market opportunity, political stability and structure, as well as social customs and issues.
So next time you land in Moscow, Rio de Janeiro or perhaps Cape Town, you can use your new found knowledge from these reports and impress your local hosts with an appreciation and understanding of their country.