Quebec to Feature French On All Outdoor Signs and Storefronts
The Québec Minister of Culture and Communications and Minister Responsible for the Protection and Promotion of the French Language, Hélène David, announced in May the Québec government will be publishing proposed amendments to the French language regulations to ensure the visibility of French throughout the province.
Québec is Canada's predominately French-language province and 51% of residents speak French only.
It's estimated to affect some 1,800 businesses who will have to provide a French description of the products or services offered in a way that's permanently visible and shown in the same visual field as that of the sign in English.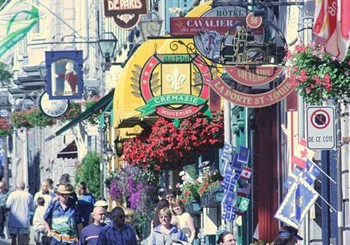 The following will be subject to the regulations (with some exceptions):
Roof-top signs
Storefront signage
Signage located inside a building, a mall or a shopping center, whether underground or above ground
Signs or posters inside a building intended to be seen from outside
Signs appearing on a terminal or other independent structure.
One of the exceptions is for trademarks that are proper names or names of places.
The regulations are subject to amendments during the 45-day public consultation period but once a final version of the regulations is published, it should come into force within 15 days. If it does, businesses have three years to comply or face a fine of up to $20,000.
To read more, please see: Quebec to amend language laws to require French on all storefronts, signs