Translation and Localization for Africa: Burkina Faso
Burkina Faso is a small, land-locked country located in West Africa. Even with its gold reserves, it is an impoverished nation and depends heavily on international aid.
In this blog, I will cover brief, but important facts about this West African country.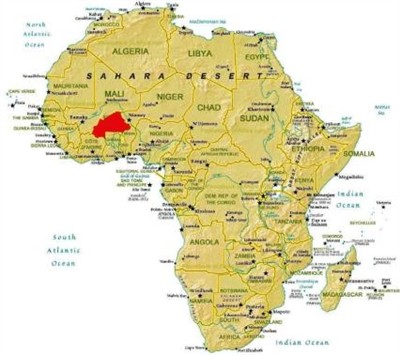 Burkinabe Demographics
Ouagadougou is the capital city.
Population of 17.4 million people.
Life expectancy is 55 years.
Ethnicities: Mossi (over 40%) Gurunsi, Senufo, Lobi, Bobo, Fulani, Mandé, European.
Religions: Muslim 50%, Christian (mainly Roman Catholic) 30%, Indigenous beliefs 20%.
Burkinabe Languages
Official language is French.
There are approximately 69 native African languages spoken.
Mande languages are most common in the west.
Fula is widely spoken in the north.
Gourmmanche is spoken in the east.
Bissa is spoken in the south.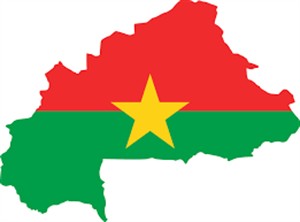 Burkinabe Culture
Music is the main element of the Burkina Faso culture; they use it to show the desire for blessings by the spirits.
Indigenous masks are made to demonstrate sacrifices to gods and to show animal spirits in the villages.
Literature has historically been based on oral tradition.
Burkina Faso means "land of honest men".
Burkinabe Consumers
Burkina Faso is one of the poorest countries in the world, it is ranked as 28th among the other countries.
Around 85% of the population is engaged in the agriculture.
Inflation is expected to remain modest due to a good harvest and low world oil prices.
The economy is still recovering from a political crisis in 2012.
Africa's largest cotton producer.
Burkina Faso's Future
With the help of international organizations, Burkina Faso is developing programs and infrastructure to address the needs of the population, including:

Strengthening infectious disease prevention by improving skills and educating more medical workers.
Improving healthcare resources for mothers and children.
Building schools and educating teachers.
Economic growth is expected in 2016 (5%) and 2017 (6%).
With the help of international organization, life for the Burkinabe people can get better with time. Economic growth is expected due to the recovery of the mining industry and the return of a democratic institution. There is still a threat of political instability, but urban growth and a strong agricultural sector will help the country's economy improve.
Sources:
https://www.brightfuturesofburkina.org/about.html#Burkina