Translating Arabic Speaking Countries: United Arab Emirates
Translating your website into Arabic is just one step toward attracting Arabic speakers. To be successful, it's important to really understand your audience and what motivates them. The United Arab Emirates (UAE) represents an attractive opportunity for foreign and domestic companies looking to tap into the large Arabic-speaking market. This blog will cover some brief but important facts of the Arabic-speaking UAE.
The UAE is located at the southeast end of the Arabian Peninsula on the Persian Gulf, bordering Oman to the east and Saudi Arabia to the south, as well as sharing sea borders with Qatar and Iran.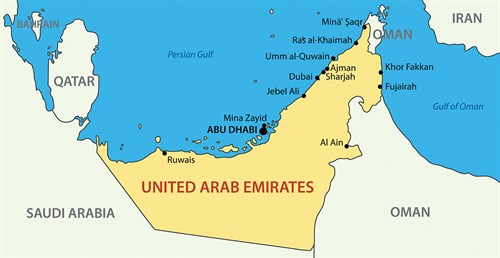 UAE Demographics
The UAE was established in December 1971 and is a federation of seven emirates: Abu Dhabi, Ajman, Dubai, Fujairah, Ras al-Khaimah, Sharjah, and Umm al-Quwain.
Abu Dhabi is the capital and Dubai is the largest city.
Islam is the official religion.
The population is 9,287,190.
The currency is the AED (Arab Emirates Dirhams). 1 USD is equal to 3.654 AED.
UAE Languages
Arabic is the official language.
Gulf Arabic is an Arabic dialect used, commonly referred to as Khaliji.
Modern Standard Arabic is used in all official publications and entities; it is referred to as fus-ha.
English is considered a second language, and most local people speak English. One of the main requirements, when applying for a job is a knowledge of English.
You will find materials in many restaurants, hotels and malls translated into English, Russian and Simplified Chinese, as a majority of tourists speak those languages.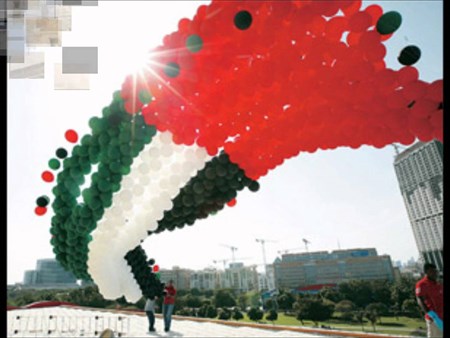 UAE Culture
The culture is firmly rooted in Islamic traditions. Islam is not only the religion, it is the way of life.
The dress code is relaxed and foreigners can practice their own religion and traditions.
Emirati's wear their traditional dress in public. Men wear Kandura (white shirt-like garment), woman wear Abaya (a black robe that covers women's clothes) and a headscarf called Sheyla.
Taking pictures of strangers, especially women and children, is restricted. However, normal tourist photography is acceptable.
UAE has appointed a Minister of State for Happiness – Ohood Al Roumi. The UAE is ranked as the 28th happiest country in the world and the happiest country in the region.
UAE Consumers
Buses and taxis operate everywhere in the UAE. Dubai's metro is spread out to almost all areas of the city, which keeps expanding to newly built areas.
24/7 hyper markets, pharmacies, hospitals operate all over the UAE.
The UAE leads the Middle East and Africa in mobile phone penetration.
91% of the population access the internet.
According to UAE law, there are five types of business establishments applicable to foreign entities who want to establish a formal presence in the UAE: a permanent establishment, a branch office, an entity in a UAE free zone, a civil company, or to enter into a commercial agency agreement.
UAE's Future
The UAE is constantly developing and growing, the leading growth industries are: media and entertainment, engineering, construction and real estate, oil and gas, retail/trade and logistics, and production and manufacturing.
UAE Commercial Companies Law requires each company established in the UAE to have one or more UAE national partners who hold at least 51% of the company's capital. Some companies are exempt from this.
The UAE's GDP growth rate is currently 2.4% and is expected to rise to 4.3% by 2020.
Tourism is a main source of income for the UAE.
Construction, expanding manufacturing and a flourishing services sector are helping the UAE diversify its economy.
When you arrive in the UAE, you feel like you are somewhere in the future, everything in the country is done for the comfort of the people. The UAE strives to continually innovate and there are many attractions and numerous business opportunities for foreign and domestic investors.