Globalization Partners International to Sponsor DrupalCon
The GPI team is looking forward to being in Baltimore next week for DrupalCon. This is our first year sponsoring and we are excited to network with clients and meet new people, all while learning what's new with Drupal.
Drupal is a free, open source content management system (CMS) used for building digital experiences. DrupalCon will be held at the Baltimore Convention Center April 24th-28th and is the largest Drupal event each year.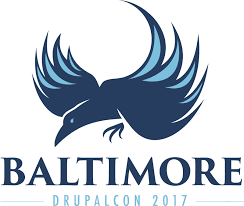 The conference will have 12 session tracks with topics for developers, designers, strategists, coordinators, editors, translators and more. Topics will address things like UX, DevOps, project management and PHP.
The tracks we are looking forward to most include:
Business and Strategy
Core Conversations
Drupal Showcase
Horizons
User Experience and Content Strategy
GPI Translation Services Connector for Drupal
GPI will be located at booth 545 to talk about your, or your clients', Drupal websites and how translation can help you reach larger audiences.
GPI's Translation Services Connector for Drupal streamlines content exports and imports allowing for the initiation of web content translation workflows with a single click. Users get access to a range of helpful reports to track and manage their website translation projects through GPI's award winning Translation Portal.
If you will be at DrupalCon, stop by and see us at booth 545 to discuss your localization strategy.