News: HubSpot Acquires AI Technology
Earlier this week, HubSpot announced their acquisition of machine intelligence startup, Kemvi. The move advances HubSpot's work in the AI space and provides expanded prospecting and personalization capabilities for sales teams using HubSpot's CRM.
Kemvi's patent-pending algorithm, DeepGraph, helps B2B companies generate leads and forecasts buyer behavior. The technology searches through content to discover deep insights about potential buyers and delivers that information to sales teams.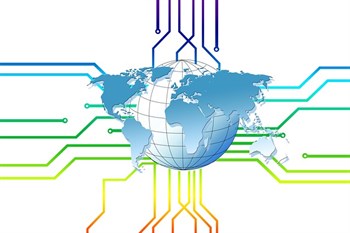 DeepGraph identifies new prospects, suggests content for personalized emails and pinpoints new market segments. This allows sales reps to deliver a more personalized approach to contact outreach.
According to HubSpot co-founder and CEO, Brian Halligan, "Today's consumers expect a personalized experience throughout the buying process, meaning that the modern salesperson needs to spend valuable time conducting research and tailoring each interaction with that buyer. AI optimizes that process, saving time for the salesperson and delivering a world-class experience for the consumer. Kemvi's DeepGraph technology gives salespeople that added boost to better connect with their prospects and close the deal without getting bogged down in time-consuming tasks. We're excited to bring this technology into the HubSpot ecosystem, and look forward to working with the Kemvi team to build even more tools to empower the modern salesperson."
To read more, please see: HubSpot Acquires Kemvi to Bring Machine Learning to Sales and Marketing.