Doing Business in Ireland
Ireland is thriving, but it almost gets lost among the headlines of Brexit news in the UK and other global business news. In 2017, Forbes ranked Ireland as the fourth best country globally to conduct business and first in Gross Domestic Product (GDP).
Language
It is interesting that one of the two official languages in Ireland, Irish, is only spoken by about a third of the country and only 10% speak it fluently. The west coast is where it is most widely used.
English, also an official language, is the predominate language used throughout the country and spoken by about 94% of the population. But you will find some residents on the west coast in particular that do not understand English and only speak Irish.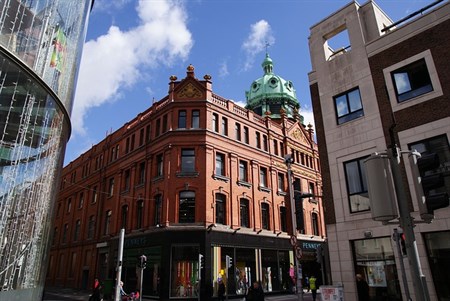 Business Culture
Ireland is a member of the European Union (EU). It was originally considered a low level economic member of the EU, but through smart leadership and developing strategic business programs to partner with industries and tech giants, Ireland has become a leader in business development within the EU. Many citizens from other EU members have come to Ireland for employment opportunities.
The government is stable, the banking community is strong, crime rates are low and international airports are easily accessible in multiple locations throughout the small island.
Economy
The economy has had some fluctuations over the past 10 years, but generally it has been healthy and positive.
For 2018, the expectations were recently raised by the Bank of Ireland for Gross Domestic Product (GDP). Investment was initially expected to be 3.6% and the projection was raised to 6%. Low inflation, rising employment and wages and reduced debt all point toward a very good economic picture in Ireland for 2018.
The uncertainly of Brexit does loom for the EU and Ireland's ties to the UK are worth monitoring, but Ireland has a strong global business focus that should help minimize what ultimately may be the outcome of Brexit.
Business Laws and Regulations
Ireland has a mature structure for new businesses to start and expand in the country.
In addition to the points made above, Ireland has a low corporate tax rate, strong court system, clear and respected regulatory system, EU membership, incentives for research and development and other business incentives to encourage new investment.
Future Outlook
The economic future of Ireland is very bright as you will have read from the details mentioned in this blog. Another point that has and will continue to aid Ireland is that they are a country that is open to migration of talent to move from other countries. Not just from a legal standpoint, but in cultural acceptance of foreigners.