Website Translation Services and the Swahili Language
About Kenya and Swahili Language
The Republic of Kenya is a country located in the East of Africa. Being the world's 48th largest country, with a population of 47.6 million people in 2019. Kenya has the 3rd largest economy in Africa which makes it a thriving place for business to exist. Nairobi, the capital of Kenya is the largest commercial hub of the country.
Kenya is an increasingly diverse country, and it has been noted there are a total of 68 languages spoken. The spoken and working languages in Kenya are Swahili and English, however, there are more Swahili speakers than English.  English is widely spoken in commerce, schooling, and throughout government offices.
Interesting Quick Facts About the Swahili Language:
Swahili is a mix of many languages – Bantu, Arabic, French, English, German, Portuguese
16 million people speak Swahili as their mother tongue
The Swahili language dates to the 18th century
Did you know the famous line 'Hakuna Matata' from Disney's Lion King is the Swahili language?
Swahili is one of the easiest African languages you can learn
Swahili is spoken widely in Kenya, Tanzania, Uganda and The Democratic Republic of Congo with smaller communities of speakers in Somalia, Rwanda, Zambia, Burundi and Mozambique
The Website Translation Process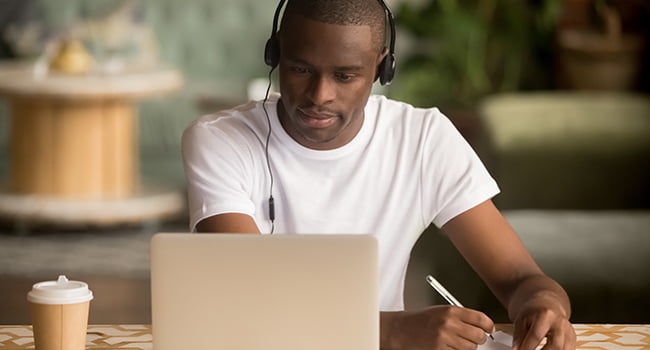 Website translation is the process of converting text from a source language into a target language and is also known as website globalization. This is a must for companies that want to expand the markets for their products and services by publishing their website in several languages. There are 16 primary steps to translate a website if you are following website translation best practices. Steps may include:
Localization Kit Review
Project Kick-Off
Web Authoring and Publishing Workflow Review
Subject Matter Training and Research
Glossary and Style Guide Development
Cultural Correctness Assessment
Keyword Research and Localization
Translation, Editing and Proofreading of All Content
Localization of Any Web Graphics
Formatting (DTP) of Language Version Documentation
Localization of Any Multimedia
Draft Delivery to Client
Basic Online QA & Testing
Final Delivery
Final Edits and Archiving of Files
Search Engine Optimization and Internet Marketing
You can read more about GPI's 16 Steps of Website Translations.
Benefits of Website Translations in Swahili
Your website will rank higher in the search engines for target countries with Swahili speakers
Swahili speaking customers will be more likely to purchase your products and services
The right message to your Swahili speaking target market will be communicated clearly
Customers are always driven towards brands where they feel more comfortable. Offers and information in their native language will make a potential customer feel more confident in your products and/or services
Higher chance of new client acquisition in Swahili speaking markets
You will gain a competitive advantage against your competitors who do not offer Swahili offers and information for their products and services
Conclusion
With its wildlife preserves and scenic landscapes, Kenya, Tanzania, Uganda, The Democratic Republic of Congo, Rwanda, Mozambique, Zambia, Burundi are becoming the epicenter of travel and tourism in the African region. As this contributes highly to the African economy, business investors around the world are slowly considering investing for business in these regions. For any company entering into a new market, one of the best marketing/advertising best practices would be to communicate your message to the customers/clients in their own language i.e., Swahili.
References: