Vendor Management in Localization Industry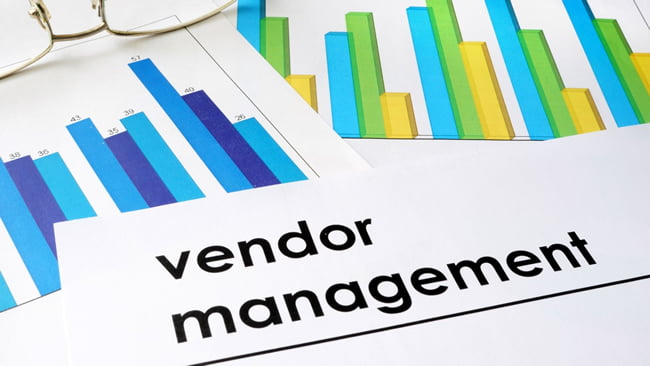 To achieve the success of your localization program, what factors do you think will be most important? I raised the question to many of my localization friends at an industry party. Some said it's vital to implement a comprehensive and advanced TMS (Translation Management System) and CMS (Content Management System); some said the localization team must have the acumen of the latest localization technology such as neural machine translation, and an agile way to run a localization team that smoothly connects the internationalization and globalization.
There is no unifying answer to that question; but with all the insights, everyone agreed that having a well-organized vendor management system is significant to the success of the localization program. In this blog, I will share with you the vendor management lifecycle that can help your localization team to outsource vendors, from identifying the business (localization) needs to vendor relationship building.
Localization Needs Identification
Before starting a Vendor Management system, it is important to determine what industries you are targeting with your sales and marketing, and the languages that are in demand for those industries.
Identifying your localization needs consists of noting your localization problems, goals, scenarios, and the related improvement plans to resolve them. Here are some tips for you to identify your localization needs:
1. Define your localization goals
Assessing business goals and objectives will make it easier to understand the full picture of potential inefficiencies in the localization process and having a clear business objective will help identify business requirements and plan a strategy to move forward.
2. Analyze market data and localization workflows
After setting up goals, think about the strategies needed to achieve them. Collect and analyze localization data and then strategize to find solutions and make evidence-based decisions by tracking important information.
3. Communicate with your localization team and write an SOW (statement of work)
Once data is viewed and analyzed, you will communicate your findings with team members and write down your proposal or statement of work. Please make sure that stakeholders are on the same page and have access to the data.
Vendor Selection, Testing, and Maintenance
After having a clear localization strategy, the next step is to find and select the best resources that suit your accounts, programs, and products. You will need to identify and screen the vendors' resumes/profiles and update their profiles regularly.
1. Know the kind of vendors you need: a freelancer or a language service provider or do you want a combination of both?
2. Define the duration of the collaboration: short-term or long-term?
3. Categorize the resources you have in your vendor pool: here are some examples to look for.
– Language pairs
– Qualifications: certificates and degrees
– Skills and expertise: CAT tools, SEM, SEA, SEO Keyword Research, transcreation, copywriting, legal certification, etc.
– Years of experience: I recommend at least 5 years of experience in translation/localization
– Verification of vendors' resumes
– ISO 17100 certified
– Professional bodies (associations, registers, etc.)
– Vendor's websites
– Testimonials or references
4. Sample Test
A sample test might help you evaluate the vendor's basic skills and capability. Ensure that you have a standard test sample that you can send to candidates and it's also important to update the test regularly. A point to consider, if you are targeting a specialized market (such as technical or medical), it is a good idea to have a test custom to that market. To evaluate the translation quality, you must have standard LQA metrics.
5. Update your Vendor Information Regularly
Your vendor database needs regular maintenance just like any other database. Remember to send an email or a message to your vendors at least once a year to verify that their data is up to date. Sometimes the vendor may add new language pairs, services, subject matters, qualifications, and new tools.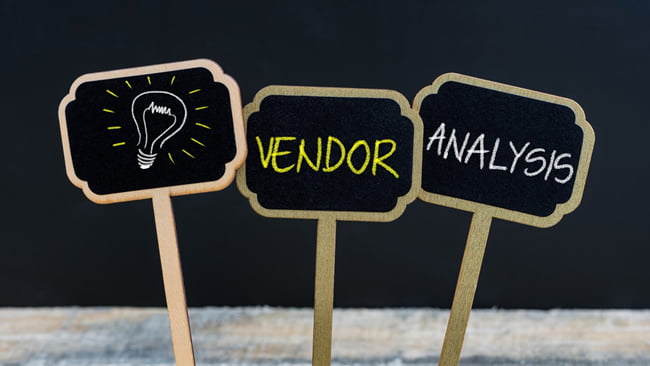 Vendor Onboarding
Now that you've chosen the localization vendors needed for your program, the next step is to get them onboard. There are a lot of things to consider before a new vendor starts to handle your first project. You may want to start with a kick-off call if your vendor is a Language Service Provider (LSP) but it's unrealistic to have calls with every vendor if you have a multilingual freelancing team.
Working with New Vendors
So, it's important to send a kick-off note to your new vendor teams with the project types and requirements, including style guides and other client preferences. Other factors may include the language pairs, tone of voice, word count/volume, priorities, schedules and deadline, and other referential materials needed, such as query form and glossary. Besides, you may also consider if the vendors are familiar with the tools and technologies you plan to apply to your projects. If not, technical training sessions will be required. Other factors that you may consider during vendor onboarding include identifying the risks, thinking about the backup plans and coverage for holidays and time-offs, volume forecasting, and linguistic quality controls.
Vendor Performance Management
Many companies use KPIs (Key Performance Indicators) to track their suppliers' performance. KPIs are the critical indicators of progress toward an intended result, and they provide a focus for strategic and operational improvement, create an analytical basis for decision making and help focus attention on what matters most (KPI.org). Here are some metrics that you can start with:
– Percentage of on-time deliveries
– Number of linguistic or technical quality errors
– Average throughput rate
– Pass/fail rate for sample projects
– Technical ability (ability to handle technical issues and learn new tools)
– Finance: invoice correctness and timeliness of invoicing.
You may want to collect your vendor localization performance data. With more and more valid data being recorded, you can develop and establish your quality management system.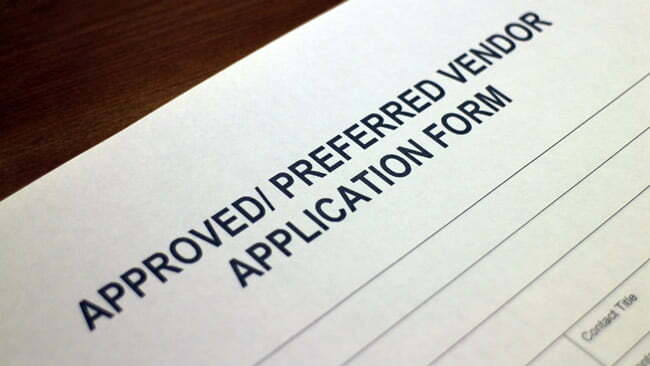 Vendor Relationship Management
"Vendor relationship management is a process that enables your company to control costs, mitigate risks, and improve service." To build a good short-term or long-term relationship with your vendors, here are the things you can do:
– Establish a vendor management system
– Be transparent in communication
– Learn about your vendors business and operations
– Set up and record KPIs, goals, and objectives in actual projects
– Build a partnership and create a win-win situation
Conclusion
Vendor management in the localization industry is the process of identifying your business objectives, selecting, testing, and onboarding your vendors, as well as managing your vendor performance and relationship. Data can be applied in vetting vendors and analyzing vendor KPIs. Vendor managers or project/program managers should not only be aware of the whole vendor management cycle but also note that we should treat vendors as human beings instead data or numbers in the metrics.