Translating Your Website and Social Media Content for South African Market
Translation Services in South Africa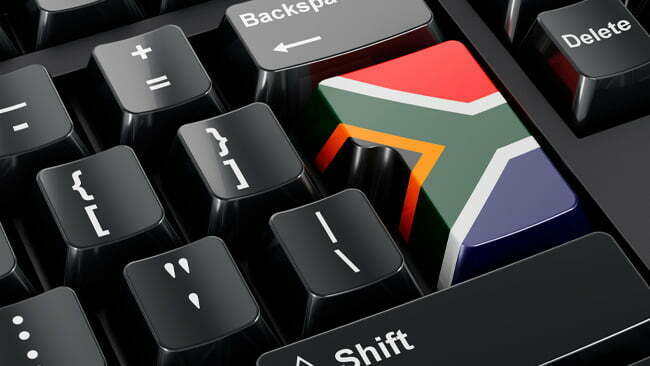 Language plays an important role in lifestyle and how people perceive things. It has an added advantage when used for business purposes, as it can influence a buyer's decision. Top brands like Netflix and Coca-Cola, have shown how localization is able to generate positive responses from a new market. As such, any organization that aims to enter the South African market should localize its content to suit the region. This can be done by companies that carry out translation services in South Africa.
Employing the services of South African translation companies to help localize content and products is key. Carrying out South African language translation and interpretation will help your business thrive in the new market. Alternatively, you can employ a South African Translator if you just need help navigating the culture and language. In this article, you'll find helpful tips for translating your website and social media content for the South African market.
Main Languages to Translate into for South Africa
In a country like South Africa, it is important to understand the language of the regions you want to reach. There are over 35 indigenous South African languages, with only 11 recognized by the constitution.  These 11 languages are spoken by the majority of the South African audience.
Of the eleven (11) official languages in South Africa, highlighted below are the five most spoken languages. Therefore, any company seeking to provide services to South Africa should focus on these five (5) languages.
·         Zulu
Also known as isiZulu, is a southern Bantu language that belongs to the Niger-Congo language family. It is the second most widely spoken Bantu language, after Swahili. isiZulu is spoken by 12 million native speakers per the 2011 census, and there are about 16 million L2 (second language) speakers. It is spoken by approximately 46% of the South African population and is also the most spoken first language (23% of the population), solidifying its position as the most spoken language in South Africa.
·         Xhosa
Commonly called isiXhosa, is a Nguni language under the Niger-Congo family. Xhosa has spoken by about 2 million first speakers and 11 million second speakers; the bulk of Xhosa speakers are mainly in Eastern Cape, Western Cape, Gauteng, and Northern Cape.
Approximately 16% of South Africans speak Xhosa as their first language, and it has gained popularity over time.
·         Afrikaans
It is often described as Dutch Creole due to the amount of influence Dutch has on the language. Some people call it the language of the oppressor; a West-Germanic language belonging to the Indo-European family.
Afrikaans is the language spoken by the widest variety of South Africans. 75.8% of Colored South Africans (4.8 million); 60.8% of White South Africans (2.7 million), 1.5% of Black South Africans (600,000), and 4.6% of Indian South Africans (58,000 people), speak it as their first language.
The Northern Cape and Western Cape provinces in the western portion of South Africa speak it as their primary language.
There are 10.3 million L2 speakers in South Africa, and Afrikaans is spoken by 13.5% of the country's overall population.
·         Sotho
The ethnic group that speaks this language is also known as Sotho. They are of three (3) groups, Southern Sotho (Basotho), Northern Sotho (Pedi), and the Tswana.
The southern group, Basotho, is a Southern Bantu language, spoken by 5.6 million first speakers, and 7.9 million second speakers. The majority of speakers live in the North Central parts of the country.
·         Pedi       
Also known as Northern Sotho or even Sepedi, it is the first language of over 6 million (9.1%) people and 9.1 million L2 speakers. This makes it the 5th most spoken language in South Africa. The Sepedi language is spoken most in Mpumalanga, Gauteng, and the Limpopo provinces.
Statistics on Consumers in the South African Market
With a population of 60 million, South Africa has utilized its resources and people to maximum efficiency. The country ranks 3rd on the African top GDP by country list, and it is an achievement worthy of note.
Records show that consumers in South Africa use social media to keep up with friends and family (66%). The second population uses it for reading news stories (49%). With these stats, it is obvious that advertising on social media will reach a large audience, and a higher conversion rate is certain when the content is in their native language. Companies that provide translation services in South Africa can provide you with the answers you need on getting started.
Features For Websites South African Consumers Use
Besides catchy templates and fonts, the unique colors can set the tone of your website for South Africans. Another feature to consider is the language the website is being translated into. After deciding on the target language, you can contact localization companies that offer translation services in South Africa.
As observed from the top websites visited by South Africans so far in 2022. The most visited websites are all those that offer services in the local dialect like Sowetan Live, or the South African.  Both sites have gotten more than 25 million page views between them.
This further proves that there is a need for website translation services in South Africa for every organization aiming to bring products to the country.
Most Popular Social Channels Used by South African Consumers
There are about 41.18 million active internet users in South Africa. This represents 64% of internet penetration in the country, but there are only about 28 million active social media users.
Over a third of South Africa's population, or 24.1 million individuals, are currently active on Facebook. From this stat 24.1 million people, 50.4% are female and 49.6% are male.
About 5.1 million South Africans use Instagram. Males make up 46.9%, while females make up 53.1%.
According to statcounter.com, 12.64% of South Africans (approximately 8 million South Africans) have a Twitter account.
Conclusion
Culture and ethnicity have an impact on businesses in Africa, and as such should be taken into consideration during localization.
Also, when localizing to a particular region, it is worth noting that the process is a critical one.  This is because the localization process can make or mar the success of a brand in a new market. Therefore, you should consider getting the best translation services in South Africa.