GPI to Present Sitecore Summer School Webinar on Website Translation Workflow Best Practices
GPI to Present Sitecore Summer School Webinar on Website Translation Workflow Best Practices
WASHINGTON, D.C. – August 2, 2016: Globalization Partners International (GPI), a leading provider of document, software and website translation services, announced today it will be presenting a Sitecore Summer School Webinar entitled "Adopting the Right Approach to Website Translation". The webinar will run sessions on August 17th at 10 a.m. GMT (6 a.m. EST) and 3 p.m. GMT (11 a.m. EST).
Digital marketing and content management system professionals can sign up at:
http://www.sitecoresummerschool.com/.
"The Sitecore® Experience Platform™ is ideal for authoring and publishing multi-language websites that allow customers around the world to engage in their native languages," says Natalie Williams, Global Digital Marketing Manager, GPI. "The GPI webinar will discuss several different approaches when managing multi-language websites within Sitecore, so viewers can understand the process, implications and alternatives and compare the relative trade-offs of various website localization workflows using Sitecore."
GPI's Sitecore Summer School Webinar will cover:
Overview of the website localization process
Import/export processes for Sitecore content translation workflows
Pros and cons of each website translation workflow
Using a translation connector plugin for Sitecore
"The Sitecore Summer School will host over 80 webinars on a range of topics including commerce, content management, context marketing, contextual intelligence, email marketing, mobile experience, optimization, personalization, social and managing content at scale," says West Gass, Senior Director, North American Marketing, Sitecore. "The GPI webinar is geared toward any professional who is part of a Sitecore website localization project team including both digital marketing and CMS technical staff."
About Sitecore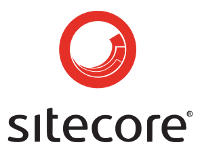 Sitecore is the global leader in experience management software that enables context marketing.
The Sitecore® Experience Platform™ manages content, supplies contextual intelligence, and automates communications, at scale. It empowers marketers to deliver content in context of how customers have engaged with their brand, across every channel, in real time. More than 4,600 customers—including American Express, Carnival Cruise Lines, easyJet, and L'Oréal—trust Sitecore for context marketing to deliver the personalized interactions that delight audiences, build loyalty, and drive revenue. For more information, follow us at @sitecore or visit: sitecore.net.
About Globalization Partners International (GPI)
Globalization Partners International, LLC provides document, software and website translation solutions in over 200 languages. GPI specializes in helping clients launch and manage multilingual websites, localize eLearning content, author and design multilingual documentation, deploy Translation Services Connectors, as well as provides global search engine marketing services. For more information please visit www.translationplugin.com or www.globalizationpartners.com.
© Copyright 2023 Globalization Partners International.
® All Trademarks are the property of their respective owners.
All graphics used in this report were provided by Flikr, Google Images and other free internet resources for pictures.