About the Project
iRobot's marketing team worked with Globalization Partners International to localize their corporate website, eStore, product audio prompts, product documentation and packaging in 15 languages.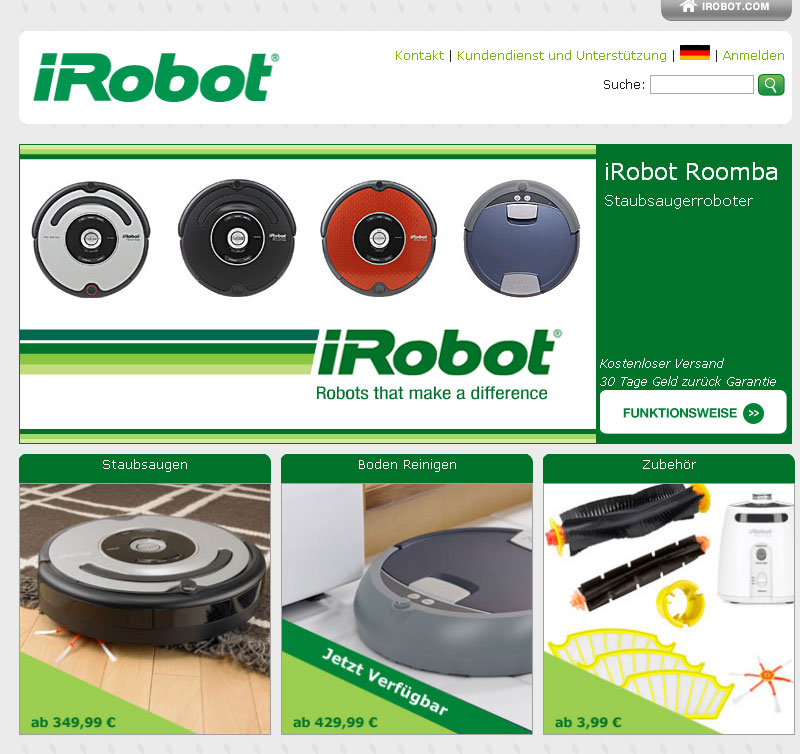 Pictured: Photo copyright 2017 iRobot Corporation
About the Client
iRobot was founded in 1990 when Massachusetts Institute of Technology roboticists Colin Angle and Helen Greiner teamed up with their professor Dr. Rodney Brooks with the vision of making practical robots a reality.
In 2008, iRobot generated more than $307 million in revenue and employed more than 400 of the robot industry's top professionals, including mechanical, electrical and software engineers and related support staff. iRobot stock trades on the NASDAQ stock market under the symbol IRBT. iRobot's corporate headquarters are in Bedford, Mass. The company also has offices in Virginia, North Carolina, California, the United Kingdom, France, India, China and Hong Kong.