About the Website Globalization Project
Seismicom came up with a "Name Your Plane" promotion for Boeing to generate awareness and media buzz around the new 7E7 aircraft. A website featured a 360-degree tour of the airplane where consumers voted for their favorite name to enter a sweepstakes that dangled a two-hour "dream flight" in a real flight school simulator as the grand prize. Seismicom partnered with Globalization Partners International to provide website globalization services in Simplified Chinese, Japanese, French, UK English and German.
GPI's teams of native speaking translators, copywriters, localization engineers and multilingual web graphics professionals worked with Seismicom's design and development teams for this website globalization project.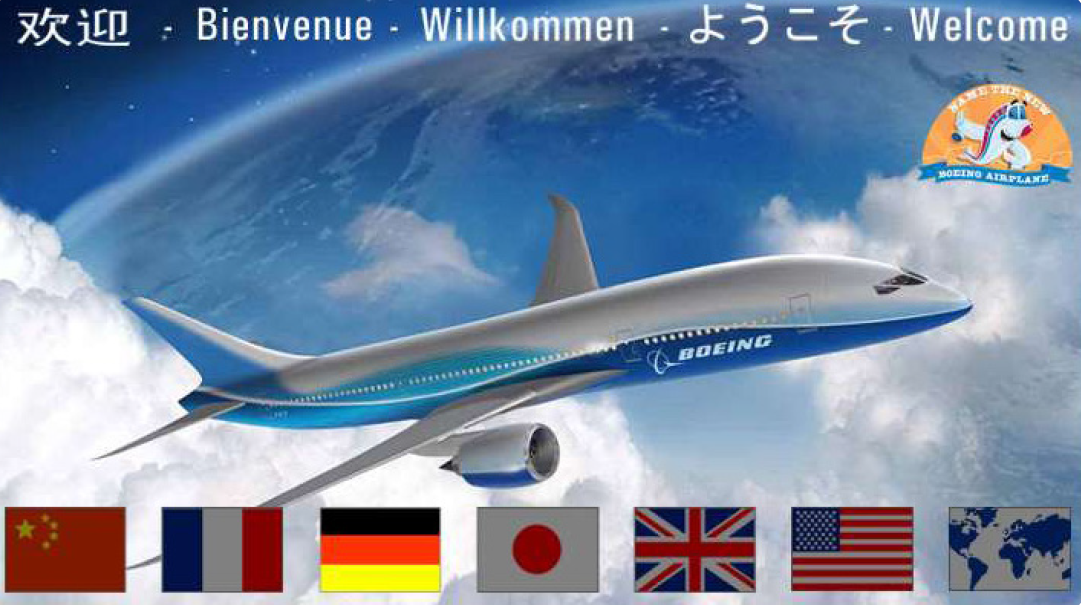 Results
"We were creating a high impact, high traffic promo site in order to create a global buzz about Boeing's new aircraft the 7E7. We needed a firm who could work with our in-house designers coordinating and providing the website globalization services in five languages," said Bill Carmody, Chief Marketing Officer of Seismicom.
"We were extremely happy with GPI, as they provided translations and localizations in a variety of formats including HTML and JPEGs. This reduced the back-and-forth between our companies and increased our efficiency. Ultimately, they helped us finalize global design by provided language prototypes and worked with us to perform Online QA of the localized versions."
About Seismicom
With offices in San Francisco, NYC and Chicago, Seismicom is a full-service interactive agency whose services include sponsorship activation, sales promotion, event marketing, sponsorship marketing, merchandising, online promotions, direct response marketing and promotional media.