Earlier this month I had the opportunity to attend two major events on global investments and new business opportunities in the MENA region.
Both events discussed foreign investments in the MENA region, the incentives governments are willing to give to attract investors, and the role investors play in startups. But one term kept coming up, "Angel Investors."
The first event was the annual investment meeting, AIM Dubai 2015, which highlighted the role of sustainable development through FDI induced innovation and technology development.  The second event was the AMCHAM MENA Regional Council Conference 2015 in Abu Dhabi, which explored business opportunities across the MENA region and the way International and local companies are seizing "first-mover" advantages during the ongoing translation period.
According to an ArabianBusiness.com article, a number of MENA technology start-ups, referred to as 'unicorns', will be valued at $1 billion, and will continue to increase in value in the next few years.  With 2015 named the entrepreneurs and startup year in the UAE,  the role of angel investors is key. Who are they? And how is that done? Is it beneficial for startups or is there too big of a price to pay?
What is an Angel Investor?
An angel investor is any professional interested in helping companies by investing large amounts of money, usually in return for equity in the company.
According to George Deeb's (@georgedeeb) Forbes article there are four distinct groups of angel investors.
Friends and Family
Individual Angel Investors
Angel Investor Networks
Fund Raising Advisors
There are pros and cons to each group, which will be discussed later in the blog, and each company must do their research to see what options are available to them and what would benefit their company most.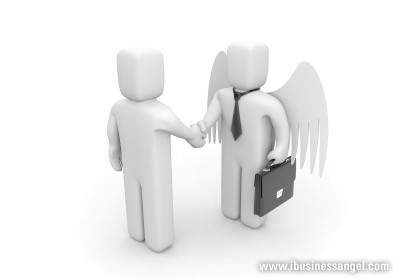 Where to Find Angel Investors?
It is no surprise that Silicon Valley, a paradise for tech startups, is home to some of the most active and influential angel investors in the world. But with a high caliber of new startups happening in India, China, Brazil, the Middle East and other parts of world, we will see a shift in angel investment opportunities and locations.  But for now, angel investors investing abroad come with a certain set of non-negotiables.
A foreign lead they know & trust
A founder they know & trust
Positive, growing revenues and profits
In the growth stage of the product life cycle, not the introductory level (unless there is good traction from day one)
In an effort to encourage and facilitate startups, some governments and companies, like Gust, have begun linking startups to investors. It offers startups and entrepreneurs the chance to build a profile on their site and upload a pitch video describing their team. Then, the site will connect them with investors.
Dubai Silicon Oasis Authority, a 100% government owned free zone, provides small and medium-size businesses with the launch pad to propel themselves to their full potential.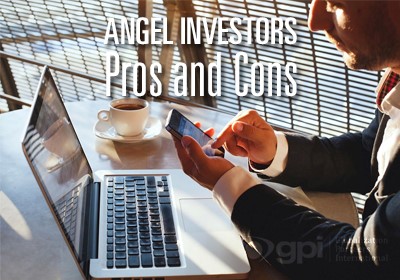 The Pros and Cons of Angel Investments
Angel investments can be the greatest asset to businesses that are already established, but still early enough in the market that they need capital to develop a product or fund a marketing strategy.
Businesses wanting to receive angel investments should already have some revenues, but be in need of additional capital to take the enterprise to the next level. Not only can an angel investor provide this, but he or she might become an important advisor or board member. Because their money is on the line, they will be highly motivated to see the business succeed.
In contrast, you could be giving away between 10 to over 50 percent of your business. Additionally, there's always the risk that your investors will decide that you are the business' greatest obstacle to success, and you could get fired from the company you have created! The high risk of the investment means that investors could lose 100% of their money, which is important to be upfront about especially if your angel investors are friends or family members.
Also, angel investors are in the business of making money and are always looking for the maximum return on their investment, so they may push for a public offering or an acquisition by another company.
Summary
If you are a startup company or an entrepreneur, angel investors may be the key to getting your business or idea to the next level. Traditionally, angel investors have preferred to invest in their region, but with the growth of startups globally, the rate of foreign angel investments is increasing.  The options for angel investors range from family and friends to investor networks, all of which come with benefits and challenges, and you must decide which type of investor will benefit your company most.
Translation and Localization Resources
You may gain further insights into global e-business, global SEO and website translation and country-specific cultural facts and related topics by reviewing some previous blogs written by GPI: