Global Travel and Tourism Industry
The travel and tourism industry is massive. People love traveling for entertainment, relaxation, business and many other reasons in-between. Some travelers are looking for peace and quiet and some are seeking their next adrenaline rush. Whatever the reason, the demand for travel is there and tourism, hospitality and destination companies have the entire world as a potential target market.
Types of Travelers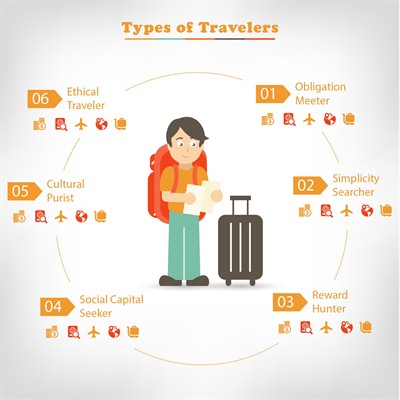 In order to attract travelers to your website and ultimately convert them to customers, you have to know who they are and what they are searching for. Are they a business traveler attending a conference, a yogini looking for a tropical yoga retreat, or a family of four wanting a fun, family-friendly vacation?
Amadeus published a blog in April listing six traveler personalities that will exist by 2030. They named them "future traveler tribes":
Obligation Meeter: Required to be somewhere to achieve something. Ex: Attending a conference or meeting a client.
Simplicity Searcher: Doesn't have a lot of time, seeking relaxation, looking for hassle-free options.
Reward Hunter: Looking to reward themselves for working hard with a vacation.
Social Capital Seeker: Shares travel experiences with social networks whenever possible.
Cultural Purist: Looking to fully immerse themselves in a different culture away from the typical tourist path.
Ethical Traveler: Makes travel decisions based on their ethical values.
To read the article and get further details about Amadeus' predictions for the future of traveler personas, see: Future Traveller Tribes 2030: Understanding tomorrow's traveller.
Travel & Tourism Industry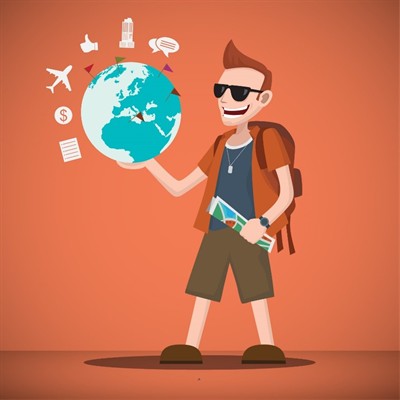 According to the World Travel and Tourism Council's Monthly Economic Impact Report for June 2015, the travel and tourism industry is expected to outperform the broader economy in 2015, and record positive growth for the sixth consecutive year.
WTTC's June 2015 research shows:
World international tourist arrivals have grown by 4.7% for the YTD through February, slightly outpacing full-year growth in 2014. All regions, except Africa, have recorded positive growth.
Hotel performance in 2015 remains mixed. YTD declines have been seen in Sub-Saharan Africa across all indicators. Europe, Middle-East and Asia-Pacific have shown weakness in average daily rates and revenue per available room.
Europe has 4.8% growth in international tourist arrivals for the YTD. The strongest growth has been in Greece (52.7%), Iceland (32.2%) and Croatia (24.5%). The UK has a decline of -3.5%.
The Americas have been the fastest growing world region, with YTD growth of 7.3%.
The Middle East has moderate growth of 2.6% for the YTD, partially due to the revival of the travel and tourism industry in Egypt (4.7%). Strong growth was also recorded in Lebanon (20.5%).
WTTC estimates that the global travel and tourism industry makes up 10% of the world's GDP.
The  ITB World Travel Trends Report 2014/2015 states that "People around the world have kept travelling more than ever before this year despite wars, terrorist attacks and a growing fear of pandemics as well as diverging economic conditions." The report results show growing international travel and higher spending.
Conclusion
The global travel and tourism industry is full of opportunities for companies looking to attract customers from around the world. Localizing your website content is a first step in attracting global audiences. A multilingual website will help attract different types of travelers in all of your target markets.