Creating content marketing strategies to provide relevant information to your audiences in the form of easy to read blog posts is an effective way to attract more qualified website traffic. But what do you do to make sure your blogs are receiving traffic from your audiences? You create search engine optimized, data-driven blog posts.
Optimizing your blog posts so search engines can find your content and deliver it to your target audiences is necessary to gain traffic. In this blog, I will detail some best practices for optimizing your blog posts.
SEO Best Practices for Blogs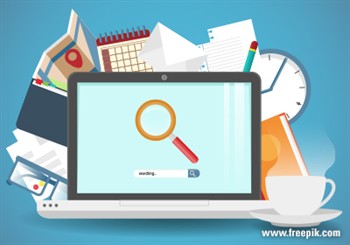 Research Your Audience
A few of the key questions to ask when researching your audience to decipher what content will best suit their needs are:
Who are you writing your content for?
What are their demographics? Ie: How old are they? Where do they live?
Where are they located and what language(s) do they speak?
What stage of the buyer's journey are they in? Ie: awareness, consideration or decision
Where do they obtain their information?
What social media sites are they active on?
Do Keyword Research
Determine which keywords or phrases your target audiences use to find information related to your topic. Create separate lists for each of your audiences if you are targeting global locations. Don't just translate your keywords, identify the search terms used in each of the languages you are trying to attract and build your keyword lists around those search habits. Focus on long-tail keywords. Long-tail keywords are more specific and will attract a moe relevant audience of searchers.
Strategically Place Keywords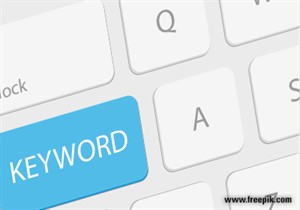 After categorizing the keywords that are important for you and for your targeted audiences, you need to place the words and phrases carefully in your content. Don't stuff your keywords all over your pages as this may result in a penalty from Google.  Focus on these places:
Title (keep your title shorter than 60 characters)
Headings and subheadings
Title tags and Meta descriptions (keep your Meta descriptions shorter than 140 characters)
Image file name and alt tags
Introduction paragraph
Conclusion paragraph
Links and Anchor Text
Including links to reliable, relevant resources and websites will boost your credibility and your search engine results page ranking. When citing information, use anchor text to link to the original source.
The Power of Social Media
One of the most powerful communication tools today is social media. You can immediately connect with your audiences by sharing and promoting your blog posts across multiple platforms, like Facebook, LinkedIn and Twitter. Remember to check for region-specific social media platforms for your global audiences.
Focus on Mobile Optimization
Statistics show that the total number of mobile phone users worldwide will soon reach almost 5.3 billion, so optimizing your blog post for mobile devices will ensure you are reaching those audiences
Feed Subscription Button
Offer your customers the ability of subscribe to your posts by adding an RSS or Feed Subscription Button to have instant notifications of your latest posts.
Summary
Creating relevant, localized keyword lists, title tags, Meta descriptions, mobile responsive content and having social sharing icons are all ways to boost traffic to your posts.
Blogging is an effective part of content marketing strategies. But, in order to have your blogs stand out from the crowd of competition, you need to produce relevant, useful content that is search engine optimized for global audiences.