13 Tips to Optimize your LinkedIn Profile
LinkedIn is the largest business networking site in the world. As a result, LinkedIn is a powerful tool for sales professionals. However, some sales professionals struggle with getting the most out of their LinkedIn profiles to network and reach leads. In this blog, I will discuss 13 easy tips to optimize your LinkedIn profile for visibility and social selling.
Tips to Optimize Your LinkedIn Profile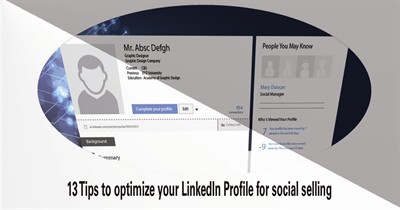 Profile Picture
Always have a profile picture on your personal LinkedIn account. Not having a picture of yourself makes your profile seem less credible.
Upload a professional photo of yourself and aim for a headshot with only you in the photo. Leave photos of you with your friends or family for your other social media channels. This photo will be one of the first things people see and first impressions are key.
URL
Optimize your URL to www.linkedin.com/in/yourname to make your profile look professional and easier to share. URLs with confusing numbers at the end are difficult to read and share. An optimized URL gives your profile a clean and professional look.
Headline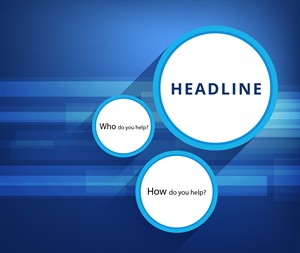 A common mistake that sales professionals make, is to use their current job function as their headline. A headline is a way to represent the value that you offer to a buyer.
Don't only write your title, you should first ask yourself two questions: who do you help? & how do you help them?
An example of this is: Managing Partner: Globalization Partners International – Translation services for documents, software and websites. This headline includes the title, company name and the services they provide.
Also, make your headline optimized for search engines. Include a targeted keyword or phrase and keep your headline short and concise.
Contact Information
This section contains the information you want visible to people who view your profile. You can include your email address, phone number, physical address, company website, blog website, or Twitter handle.
If you want your viewers to be able to access any of this contact information be sure to complete those fields in the contact information section.
Summary Section
LinkedIn gives you 2,000 characters to summarize your background and/or company information in the summary section of your profile. Use this section to highlight your abilities and to sell your company's products or services.
Also include a call-to-action for viewers to learn more, like clicking on your company's website URL, your email address or phone number.
Connections
Quality is far more important than quantity in terms of LinkedIn connections. Build a network of people you know personally or professionally. Reach out to people you have met or done business with by sending a personalized LinkedIn invite.
Growing a network of professional connections will help boost the credibility of your own LinkedIn profile. Interact with your connections through comments and messages to grow your professional relationship with them.
Content
Post content to your profile. You can share and write posts directly to your profile. Regularly creating and sharing posts related to your business on your LinkedIn profile will help build your credibility and your connections will begin to see you as an industry expert.
Experience
Your profile can also be viewed as a professional resume. Include career experience and job responsibilities. Write a few sentences to summarize each company you have worked for and what position you held.
Honors and Awards
List all the professional awards you've won, and include a brief description of each one.
Publications
In addition to the posts, you create and share on your profile, list any articles or blogs you have published on third-party sites.
Education
Detail any degrees and certifications you have received in this section. Also include the institution you received them from, when you received them and a short summary if necessary.
Groups
Join groups related to your business to learn about industry trends, network with your peers, and connect with potential customers. LinkedIn groups allow you to connect with people that may not be in your network and provide a forum for sharing information and ideas.
Recommendations
This section is for colleagues to share work-related experiences about you. Many times managers or clients use this second to recommend working with you by sharing a positive experience they had.
Recommendations provide excellent credibility for you and your business.
Summary
LinkedIn continues to grow as the top business networking site. Optimizing your profile will help you be visible, promote your business, connect with peers and reach potential clients.