eBay Partners with MallforAfrica to Access African Markets
In July 2016, American eBay sellers will have access to African ecommerce consumers thanks to a new partnership between eBay and online shopping startup MallforAfrica.com. The goal is to connect people through commerce, wherever they may be.
The partnership will result in a new eBay-powered platform, eBay.MallforAfrica.com. It will first be open to Nigeria, Kenya and Ghana in 2016, with other African countries following in the future.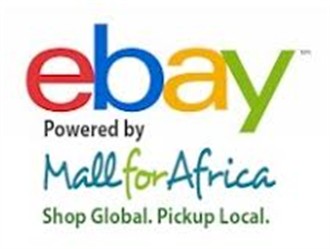 eBay Business Development Director, Fernando Saiz says, "The platform will enable inventory from all eBay U.S. individual and business sellers with a 300+ star rating to be purchased by buyers in Nigeria and Kenya."
Highlights of the deal include:
The proprietary platform acts as a digital broker and logistics manager between U.S. retailers and African ecommerce consumers.
MallforAfrica has financial backing from UK private equity firm Helios Investment Partners and a partnership with Macy's.
MallforAfrica's platform will handle logistics and payments for eBay products, accepting local and digital payments from partners Paga in Nigeria and M-Pesa in Kenya, payments will go back to eBay sellers in dollars.
MallforAfrica has its own product processing center in Portland, Oregon.
According to a McKinsey Global Institute report, Africa's consumer spending is estimated to exceed $1.4 trillion annually by 2020 and online sales are expected to top $75 billion by 2025.
To read more, please see: Expanding in Africa, eBay partners with MallForAfrica.com