GALA 2016 Translation and Localization Trends
The Globalization and Localization Association (GALA), is a non-profit trade association for the language industry. In April 2016, GALA Chair, Véronique Özkaya, and her team published what they consider to be the most important trends that are impacting the translation and localization industry this year.
In 2015, GALA predicted that CMS integration, machine translation and mergers and acquisitions were where the industry was heading and they believe these will continue to be trends for some time to come.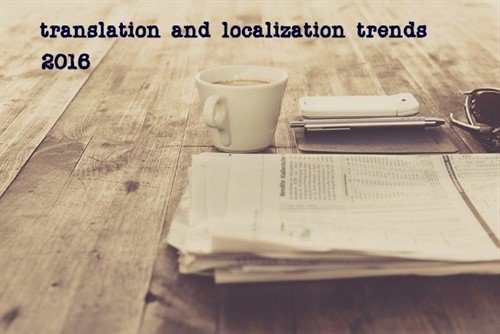 2016 Translation and Localization Industry Trends
Technology Brings Scale
Technological advancements such as free machine translation from Microsoft Translator, the Google Translate app, which is now available in Arabic, and crowdsourced post-editing have brought translation to millions of users across the globe.
Personalization and Trust
Customer loyalty and trust are the bases on which relationships with users are formed. This is done by ensuring all interactions bring value and using technology to simplify the buyer's journey.
Evolving Service Lines
To keep up with global content demand, publishers need to expand their service lines to accommodate trends in marketing, cloud computing and content and to accommodate current consumer tech usage.
Invest in Business Intelligence
To understand the localization industry, customers need business intelligence across industry sectors and markets to understand trends and make solid investment decisions. Predictive analytics will be an important tool for this.
The New Marketer
Today the marketer's role is to drive engagement, customer experience and, ultimately, revenue. Özkaya says transcreation (the process of adapting a message from one language to another, while maintaining its intent, style, tone and context) and multilingual SEO need to be integrated into any language service provider's service. Tech-driven solutions, such as marketing automation integration and online in-country reviews that are fully integrated with the translation process, will ensure new marketers shorten their time-to-publish and stay ahead of the pack.
To read the full trend report, please see: 2016 Translation and Localization Trends.