Is BAT a Part of your Marketing Plan for China?
BAT is an acronym for the big three online players in China: Baidu, Alibaba and Tencent. If you are doing business in China, or considering it, then one or more of these companies will likely be a part of your marketing plan.
In this blog, I will discuss what you need to know about each of the BAT members.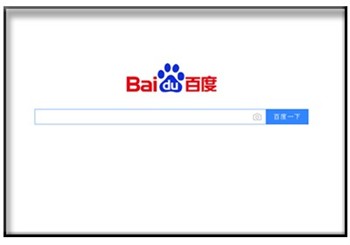 Baidu
Baidu is the leading search engine in China with over 70% market share. Search is Baidu's core service offering, but businesses outside of search can also benefit from Baidu's services, such as the travel industry. In 2015, Baidu acquired Ctrip and Qunar, which are responsible for nearly 70% of all revenues from China's online travel agents.
Baidu also has many other services such as a music and movies, a Wikipedia-like site, and they have invested in many other businesses for possible full acquisition at a later date.
Recently Baidu invested in Uber, the online transportation network, to compete with the current transportation app leader in China, led by Alibaba and Tencent in a joint venture. Uber will benefit from search position on Baidu and their mapping service. While this may appear to be a strong move for a major play in this space, it will be quite a hurdle to overcome Alibaba and Tencent's merged company.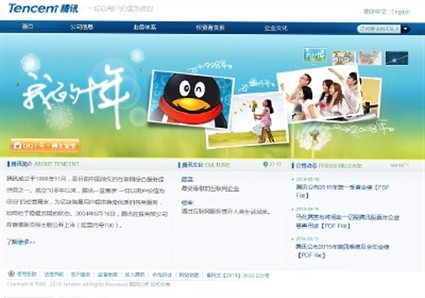 Tencent
Tencent is another conglomerate within China's online marketplace. They present themselves as a portal to your online social needs. Tencent has the largest market value of any internet company in Asia at over $200 billion. They have excelled with online social, game/entertainment and payment applications with QQ (QQ Instant Messenger), WeChat, QQ.com, QQ Games, Qzone, and Tenpay resulting in the largest community portal in China.
At the end of 2015, QQ had 853 million active users and WeChat had 697 million active monthly users. Tenpay is projected to process over $500 billion in payment transactions this year placing it at almost twice the transaction volume of PayPal in 2015. Their gaming business is their strongest offering, providing most of their revenue at just over 50% and growing at a significant pace.
In February 2016, Tencent and Alibaba merged their ride application businesses, Didi Dache and Kuaidi Dache. Together they represent 99.8% of the ride service business in China. This comes at a time when many cities may only allow one ride sharing service to do business in their cities. This is why it may be too late for Baidu and Uber to get traction in China for this sector. It will be interesting to see how it plays out. Also customers are very loyal to their current service and built in payment options from Tencent and Alibaba.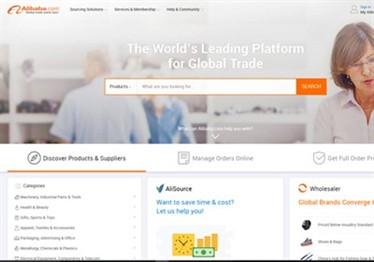 Alibaba
Alibaba is the ecommerce leader of the 3 BAT companies. Of all of the BAT acquisitions made since 2013 66% have been related to ecommerce as reported in this South China Morning Post article:
BAT – Baidu, Alibaba and Tencent – lead charge in China mergers and show no sign of slowing down
The acquisition by Alibaba of the car sharing company, Kuaidi Dache, and merger with Tencent's car sharing business reflects how ecommerce and ePay for online and offline products and services is where these companies are heavily focused. Alibaba has one of the leading ePay offerings in China with Alipay accounting for about half of all online payments made in China and which has a global presence as Chinese tourists will use Alipay on their travels outside the country.
Alibaba, worth almost $200 billion, is one of the most highly valued companies in the world today. They are actively expanding via acquisition into new areas as the BAT companies seek to grab new market opportunities as they are early in market development and adding their overall services to bring additional value to the consumer as the go to business for their every need.
Summary
While it is convenient to categorize the BAT companies as Baidu for Search, Alibaba for ecommerce and Tencent for Social it would be only part of the picture. Regardless, together they are by far the leaders for almost any online channel you may consider in your marketing plan to do business in China.