News: Globalization Partners International to Sponsor Episerver (Optimizely)'s Ascend 2017
Episerver (Optimizely)'s Ascend 2017 is right around the corner and GPI is getting ready for what we expect to be another highly entertaining and informative conference. The conference will be held February 26th – March 1st at the Cosmopolitan of Las Vegas and it is dubbed the digital experience event of the year. We are thrilled to be exhibiting again and look forward to the opportunity to reconnect with old friends, visit with other partner agencies and meet new customers.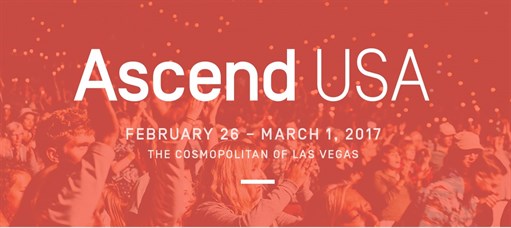 GPI's team will be at booth #27 ready to answer any questions you may have regarding translation and localization.
Ascend is expected to host almost 800 digital marketing and commerce professionals and feature almost 100 sessions across six different persona-based tracks providing a unique blend of case studies, inspiring keynotes and a wide variety of discussions and presentations geared towards developers and marketers.
Whether you're looking to learn how to master the latest technologies for improving experiences or hoping to find out how to drive and increase value from the newest personalization and campaign features, this event is sure to offer something for everyone.
Apart from the courses and certifications offered, we are particularly excited about some of the following sessions:
Transforming and Repositioning a B2B Company in 18 Markets and Local Languages: Bisnode, a leading European smart data and analytics company.
Turn Your Website into Your Best Sales and Marketing Tool: Allison Casey, Digital Marketing Director at WSOL, provides insights and ideas on how to turn your website into your best sales and marketing employee.
Surviving Content Data Migration: Episerver (Optimizely)'s Expert Services team will provide a survival guide to moving content into Episerver (Optimizely) from a previous CMS solution (Ektron) and introduce the Expert Services Content Data Migration Framework and the features of that service that are more than the traditional "lift and shift" utility.
To learn more about Episerver (Optimizely) Ascend 2017 please visit: https://www.episerver.com/about-us/ascend-usa/.