News: WeChat Users in China Will Exceed 490 Million in 2017
Chinese users of the social media mobile application, WeChat, will exceed 490 million in 2017, according to eMarketer. WeChat, called Weixin in China, is owned by Tencent. Its name means "micro message", but its use goes far beyond messaging. WeChat is also used for a variety of things like video calling, social sharing, ride sharing, food ordering, online shopping and in-store payments.
According to eMarketer's research, 35% of China's total population, 64% of China's internet users and 84.5% of China's mobile device users are expected to regularly use WeChat in 2017. Users are expected to spend over 90 minutes per day on the app.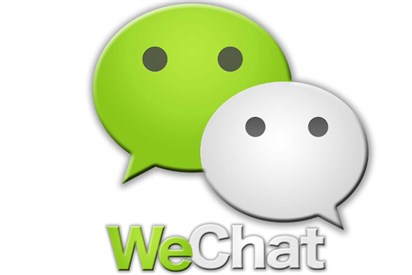 WeChat's features include:
Moments. Similar to a Facebook Timeline or Twitter Feed, you can post updates and upload images, videos and articles.
Subscriptions. This is a content marketing platform for publishers and brands. Users can access content from companies and download branded apps. Many companies use Subscriptions to promote their brand.
Payments. This feature allows users to make purchases, transfer money or send monetary gifts with their WeChat account.
Below are the steps from wikiHow for setting up a personal WeChat account on an iOS device.
1. Install the WeChat app. You can download and install WeChat for free from the App Store or from iTunes.
2. Launch the app. Once you've installed WeChat, open it from your Home screen.
3. Tap the "Sign Up" button.
4. Enter your region and phone number.
5. Wait for the SMS to arrive.
6. Enter the code.
7. Start using WeChat.
Below are the steps from wikiHow for setting up a personal WeChat account on an Android device.
1. Open the Play Store.
2. Type "wechat" into the search bar.
3. Tap WeChat.
4. Tap INSTALL.
5. Tap ACCEPT.
To read more, please see: WeChat Users in China Will Surpass 490 Million This Year.