Creating an E-commerce Localization Strategy
Successful e-commerce companies are increasingly focused on localizing their online channels as a way to improve and customize their customers' shopping experiences. Multilingual localization strategies are common for large multinational sellers to have, but many smaller e-commerce players who are hoping to expand their global market share may not have the resources or capabilities to localize all of their product listings and are unsure of where to start. But, localization could be a way for smaller companies to get an advantage over larger competitors in a number of markets where their competitors haven't yet focused their localization efforts. In this blog, I will cover some tips for getting a localization strategy started.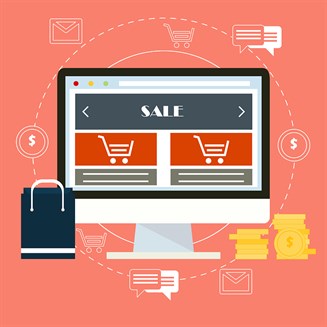 Determine Which Content to Localize
Localization does not have to be an all or nothing plan. You can start by identifying which products will do best in your targeted global markets. If you don't have data to determine which products would perform best, perhaps focus instead on the products that perform in the top 10% of all of your products.
To help identify which of your products may sell best, look into the volume of search queries for the products you are planning to sell in local search engine results. It is also important to research what else the local market is buying and how much they are paying for products. This will be helpful to pinpoint other products to translate as your business grows in the market.
Selecting Localization Resources
I have seen many small e-commerce companies enter new markets using machine translation as a free or very inexpensive way to provide language support and have multiple languages live on their site the same day. I would not suggest going this route. Large companies that use machine translation invest a lot of time and money to get a machine to learn their terminology and still use human linguists to review the translation. Even after this lengthy set up process, it is not advisable to use for product descriptions across many industries or for creating marketing text.
Having your translations performed by professional human translators does not have to be a budget buster. For example, let's say an e-commerce company has 10,000 SKUs, each with 100 words in their product descriptions. This would equate to 1,000,000 words that need to be translated. But, it is likely that much of the content will be repeated across the SKUs. The amount of "new words" for translation may only be 100,000 or 200,000 words, rather than 1,000,000. Much of the content will be leveraged as reuse in the human-based translation process that will use translation memory tools to capture the repeated content.
Quick Tips for E-commerce Translation
If you are selling a product internationally, support it with translation of all of the product information, just as you support it in the source language. I have seen companies only translate minimal content per product and later find they did not have many online sales for their international sites. Customers like to research potential purchases.
If you care about your brand, you should also care about the quality of the translation. Machine translation that is cheap or free is quite risky. When machine translation is invested in and used properly, it will still incur about 75% of the cost to do the work with professional human translators.
Summary
Localization for e-commerce websites, while not inexpensive, does not have to break your budget either as repeated content is common among product descriptions and SKUs. Working with an established localization partner who will follow localization industry best practices, provide advice and suggest options for what other companies have done to launch new online stores is advisable.