A Reshaped and Redefined Strategy for Recovery Post-COVID-19: eCommerce and Marketing in the U.A.E. | Part 2
In our previous blog, we covered how the travel and tourism industry can take an innovative approach and provided strategic recommendations on how to get business back in shape and begin to get ahead of the competition post-COVID-19. In this blog, we'll discuss the changing eCommerce landscape globally, your marketing budget and strategy, as well as the importance of quality translations to your business.
eCommerce Would Remain The Most Significant Opportunity in 2021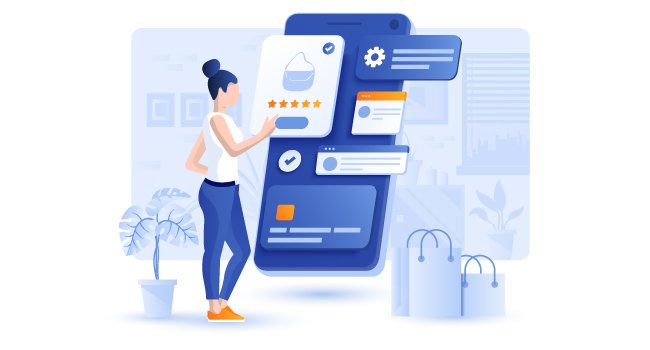 The hospitality and travel & tourism sectors have been taking a cliff dive since the outbreak as domestic and international travel remains constrained. Most of these companies rely on foot traffic, and due to this global crisis, the significance of e-commerce has become more crucial than ever and become a global phenomenon.
As many office workers are still working remotely from home, we cannot deny that this effect has been a considerable mechanism that has driven many new customer segments to embraced eCommerce. And with more businesses entering the race to stay competitive, it should come as no surprise that e-commerce will likely expand significantly. The primary driver of growth in the coming year will continue to be digital channels, reflecting the fact that people in many countries remain reluctant to gather in crowded environments. Meanwhile, brands investing in their competency to deliver new experiences will be better prepared to connect with consumers in the new normal and develop more engaging and social experiences to encourage consumers to connect.
Additional investments to accommodate global audiences as they operate their business globally is a critical step to consider. Not every one of your international clients may understand your website if it is only available in English or only in your local language. So, having your website available in every possible language opens many doors and opportunities for your businesses.
A global crisis such as the COVID-19 pandemic requires a high level of global cooperation and coordination, in which case translation and language services serve as the foundation to it all.
Don't Cut Your Marketing Budget in a Crisis
It is hardly surprising that many companies slashed their marketing budget during the pandemic as revenue stumbles, which is acceptable but should not be the case post-COVID19. During a worldwide catastrophe such as this, your competitors are in the same boat that you're in. Decision-makers must be bold, so instead of disrupting or pausing your business plans and strategies, you should take advantage of the opportunity to capture additional market share while your competitors take their foot off the gas.
A great example of this was Kellogg's strategy during the Great Depression in the 1920s, as they chose a drastically different approach. The company began to aggressively increase its marketing by doubling its budget for advertising to scale back on marketing or seize on an opportunity. By 1933, even as the economy cratered, Kellogg's profits had risen almost thirty percent, and it had become what it remains today: the industry's dominant player.
According to Harvard Business Review, during recessions, consumers set stricter priorities and reduce their spending. As sales start to drop, businesses typically cut costs, lower prices, and postpone new investments. Marketing expenditures in areas from communications to research are often slashed across the board—but such indiscriminate cost-cutting is a mistake.
Although it's wise to contain costs, failing to support brands or examine core customers' changing needs can jeopardize performance over the long term. More brands and businesses will need to put marketing at the forefront of their investment decisions to recover.

Quality Translations and Effective Localization Strategies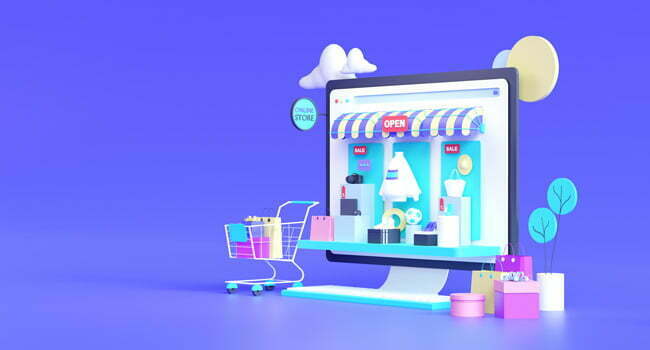 The translation is a notion that was true in the past and still is today but sadly, it is a highly underrated pillar in global business. And although we all know that content is the key, you would still see poor translations and ineffective localizations exist and are a significant challenge for many companies. Common mistake companies make is that they rely on Google Translate and free online translators for most of their translation, not realizing that something as seemingly minor as a word or phrase can result in millions of dollars in direct costs or damage to a brand.
Quality should always be at the top of many things that can bring about such a pleasant experience. Suppose you are planning to go global and target the right audiences; it is imperative to consider having your content professionally translated to ensure your products, services and brand message resonate well in both foreign and local markets. Your content should be translated and localized by a translation company adhering to a process that includes quality assurance and high knowledge in specific markets.
Suppose you have a document or a website to translate and planning to hire a translation agency. In that case, you should first do your homework and search for a global translation company that can provide accurate, effective and secure translation services. You would want a suitable partner who provides high-quality translations within your required turnaround times, budget and with a proven track record of success. Ask for references or case studies that show their expertise in action.
Most recognized brands in the world would not have reached their reputation now without language translation services. Localization is the reason why McDonald's has different menus for each country as it acknowledges each of their market's different culinary tastes. So, if your company's website isn't localized to appeal to those customers, you're blowing an ample opportunity to build your business. You're also giving your competitors a significant advantage in the quest to increase market share.
Summary
There is no question that 2020 has brought unprecedented challenges to consumers and companies around the world. Keeping on top of trends can be overwhelming but can also be accomplished by reshaping and redefining your business strategy.
A meaningful and robust introduction to foreign markets is what you need in the new post-COVID-19 economy, as your competitors might also sense of employing translation and localization to the fullest. Translation quality, processes, people and pricing are critical to consider when hiring the right translation partner.
All businesses will need to ensure they are flexible enough to adjust to category and local opportunities while increasing their digital investments and maintaining brand credibility. Again, it's still subject to change as the COVID-19 pandemic and recession continue to unfold. But one thing is sure; that the world will recover, but we shouldn't expect it to be the same as the one we just left.
References links:
https://worldfinancialreview.com/post-covid-19-globalization-will-translation-and-localization-still-be-relevant/
https://www.retaildive.com/news/with-shuttered-stores-and-slashed-budgets-retail-marketers-have-only-tough/576227/
https://www.thenationalnews.com/business/money/uae-consumer-behaviour-shifted-to-a-new-normal-amid-covid-19-says-dubai-chamber-1.1028011