News: U.S. Online Sales to Surpass $100 Billion This Holiday Season
Adobe expects online holiday sales in the U.S. to exceed $100 billion, a 13.8% jump from 2016. Cyber Monday, the Monday following Thanksgiving, is predicted to become the largest online shopping day in history with an estimated $6.6 billion in sales, up 16.5% from 2016. Adobe estimates that one out of every six dollars spent during this holiday season will be spent in the five day period between Thanksgiving and Cyber Monday.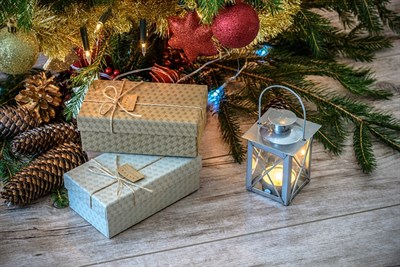 "We predict the biggest retailers with wide selections, easy shopping experiences and free shipping, to drive online holiday growth this year. Still, there is opportunity for savvy small retailers to win, specifically with mobile experiences," said Mickey Mericle, Vice President of Marketing and Insights at Adobe. "As revenue growth plateaus, retailers will be competing hard for customers by offering steep discounts and providing a seamless customer journey."
Large retailers ($100 million plus annual revenue) will see higher order volumes and desktop conversion rates, but smaller retailers (less than $10 million in annual revenue) are expected to have the mobile conversion advantage. Toys and apparel sales are expected to grow and jewelry sales are expected to decline, continuing last year's respective trends.
The most desired electronics include Apple Air Pods, Sony PlayStation and home assistants, like Amazon Echo and Google Home. Hasbro NERF Guns, Moose Toys Shopkins and Spin Master Hatchimals are expected to produce high volumes of sales.
Adobe Analytics predicts that for the first time, web traffic on smartphones and tablets is predicted to be higher than for desktops, at 54% and 46% respectively.
To read more, please see: 5 Online Shopping Predictions For The 2017 Holiday Season.