Norway is located on the western side of the Scandinavian Peninsula. It is bordered by Sweden to the east and Finland and Russia to the northeast. There are approximately five million people in Norway, representing 0.07% of the total world population. Norwegians follow a constitutional monarchy and King Harald V is the current reigning monarch.
Doing business in Norway requires a thorough understanding of the country's culture, laws, economy and language, which I will discuss in this blog.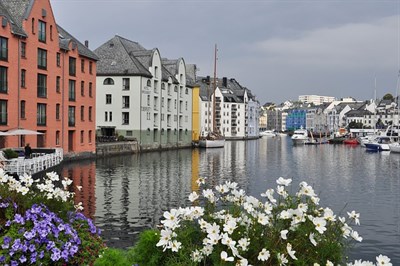 Language
The Norwegian language is very similar to Swedish and Danish. Mastering the Norwegian language will make it easier to understand Swedish and Danish. Around 95% of the population speaks Norwegian as their first language.
Norwegian has two official written forms: Bokmål and Nynorsk. The majority of the people in Norway use Bokmål, while Nynorsk is widely used in the northwestern and southern parts of Norway. Both forms have the same legal recognition, but Bokmål is more common.
Business Culture
Norway is one of the least hierarchical business cultures, which is driven from a strong belief in egalitarianism. The country promotes a casual, yet professional work environment.
The following are some professional ethics followed and appreciated by Norwegians regarding business communication, meetings and relationships:
Most Norwegians use first names in business settings and an informal dress code.
Norwegians appreciate punctuality and any possible delay should be communicated in advance.
Meetings in Norway start on time and people usually address points of business quickly.
Business relationships are based on respect for competence and diligence.
The business greeting in Norway is a firm handshake with a gentle smile.
Both genders are equal. Women doing business in Norway receive the same treatment as men.
Economy
The country's economy is based on international trade. Norway exports goods to Sweden, Germany, the U.K., the Netherlands, France and the U.S. The country also became a large exporter of oil and natural gas after the discovery of oil in the North Sea in the 1970s.
Business Laws and Regulations
Norway is one of the world's least corrupt countries. It protects private property rights and commercial contracts are enforced. The country applies a transparent regulatory framework, which encourages entrepreneurial activity and innovation.
For companies wanting to do business in Norway, they must register their business in the Central Coordinating Register for Legal Entities.
Future Outlook
Due to the country's geographical position, abundant oil resources, high standard of living, excellent education and high quality public health services, Norway is a sought after country for doing business.
Sources:
https://www.worldbusinessculture.com/country-profiles/norway/
https://www.worldometers.info/world-population/norway-population/
https://www.kwintessential.co.uk/resources/guides/guide-to-norway-etiquette-customs-culture-business/
https://www.kwintessential.co.uk/resources/guides/guide-to-norway-etiquette-customs-culture-business/