Doing Business in Ethiopia
Ethiopia, officially known as the Federal Democratic Republic of Ethiopia, is an African country located in the Horn of Africa. It shares borders with Eritrea, Djibouti, Somalia, Sudan, South Sudan and Kenya.
Ethiopia is a federal state subdivided into nine regional states and two chartered cities. It is the second largest country in Africa in terms of population, with approximately 107 million people.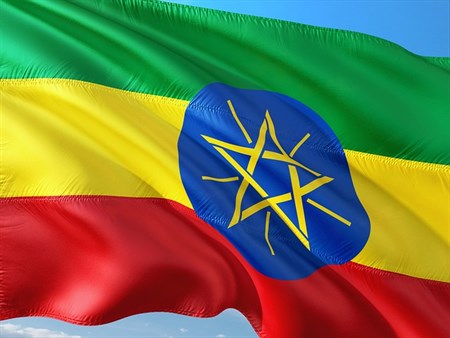 Language
There are estimated to be more than 80 languages spoken in Ethiopia. Among those languages, only Oromo and Amharic have official status. Oromo is spoken by 33.8% of the population and Amharic is spoken by 29.3%. English is considered a primary language and is used in business and education.
The written script is Ge'ez, also known as Ethiopic. It is used as an abugida, or segmental writing system, for several languages in Ethiopia.
Business Culture
Business meetings are not very formal in Ethiopia. They use loose agendas as guidelines for discussion points. They are not in a hurry to get through meetings quickly, when everyone is finished speaking the meeting ends.
Here are a few business etiquette tips:
When greeting someone, use a light handshake and make eye contact.
Bow to people who have a more senior position and to people who are older than you.
There is no touching between sexes.
Speaking in a loud voice comes across as aggressive to Ethiopians, they generally speak in softer tones.
Ethiopians prefer to conduct business with people they consider friends, so it's important to spend time cultivating relationships.
Economy
Ethiopia's economy is largely based on public investment. The government invests heavily in social and economic infrastructure projects like power generation, housing, water and irrigation, roads and railways, airports, telecommunication and internet networks.
Agriculture is another primary industry and is central to the country's efforts to transform the economy and reduce poverty rates. It contributes 40% to Ethiopia's GDP.
Ethiopia's main exports include: coffee, livestock products (hides and leather), oil seeds, spices, cotton, fruits, vegetables, textiles and mineral products.
Ethiopia's main imports include: aircraft parts, vehicles, construction equipment, medical equipment, machinery equipment, agricultural and industrial chemicals and consumer goods.
Business Laws and Regulations
Anyone doing commercial business in Ethiopia must be a registered entity. A business must submit the application form and required documents at least one month prior to business operations beginning.
Foreign investors engaging in the mining sector or intending to buy an existing enterprise, federal public enterprises, commercial representatives, branches of foreign companies and foreign traders also must register with Ethiopia's Ministry.
Agriculture investment licenses can be obtained from the Ethiopian Investment Commission. Land can be leased for up to 99 years.
Ethiopia is home to the African Union (AU) headquarters in Addis Ababa. The AU serves as the region's foremost intergovernmental organization for Africa's 55 member states.
Future Outlook
The World Bank states that Ethiopia's economy is forecast to grow by 8.3% in 2017. Ethiopia's economic development is dependent on public-led spending on infrastructure and a strong demand by locals.
According to an export.gov article, the most promising commercial opportunities in Ethiopia are in agriculture and agro processing, infrastructure, energy, aviation, healthcare and tourism. Its investment opportunities have recently become more popular, especially for Chinese investors.