India is the second most populated country in the world. According to the United Nations, it has the largest democracy and it will grow to become the most populated country by 2028.
India has 29 states, 22 official languages and 9 recognized religions. Any company planning on doing business in India should be acutely aware of the culture, languages and laws of the region of India they plan to do business in.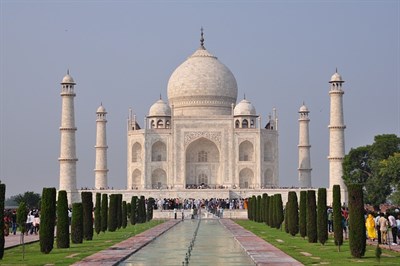 Language
There are 22 official languages approved by the Constitution of India, but English is not one of them. However, the language barrier is not typically a problem for English speakers because India has the second largest number of English speakers in the world. The English language has played a crucial role in building modern India and it has helped connect India to international companies.
Business Culture
Here are a few basic tips for navigating the business culture in India:
Always greet a person with a handshake or a Namaste, a common greeting that involves pressing your palms together with fingers pointing upwards. You can also slightly bow, however, it is not required.
Recently, people have started wearing casual clothes like a shirt and khakis or chinos for business meetings. However, it is highly recommended to wear formal business attire. Suits and ties are required when you are meeting with a very important client.
Use Mr. and Mrs. when addressing any of your colleagues. For any senior people like a minister, doctor, professor, etc., address them with their proper title.
Indians are fine starting a business meeting on a casual note, but it is best to avoid asking any personal questions during the initial meeting.
Economy
India was the world's fastest growing major economy at the end of 2016 with their GDP expanding by 7%. However, the sudden ban in November 2016 of  India's two most valuable rupee notes at the time, accounting for 86% of the country's cash, stunned industries and brought activity in some sectors to a screeching halt.
India has now put those issues behind them and is continuing to grow again. Industries like textiles, pharmacy, steel, cement and mining are the top industries and gold is the largest export.
Business Laws and Regulations
Establishing a business in India can be very challenging due to the different laws and political pressure across the country. It is highly recommended to consult a business lawyer before you begin. The fastest way for entry into India for any foreign company is to register as a Private Limited Company.
Future Outlook
With highly skilled engineers, developers and project managers at a lower price than in the US or UK, multinational companies will continue to target India for global operations. The economy grew an estimated 7.2% during FY 2016-17 and is expected to grow 7.7% during FY 2017-18.