News: Alibaba Invests in Online Grocery Store
China's ecommerce giant, Alibaba, recently became BigBasket's largest shareholder. Alibaba invested $146 million in the Bangalore-based online grocer, accelerating its competition with Amazon in India.
BigBasket raised $300 million in this recent round of funding. Alibaba participated alongside Sands Capital, International Finance Corp and Abraaj Capital in this round of funding.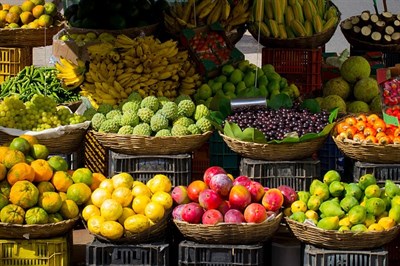 BigBasket was founded in 2011 and has more than six million registered customers. The online grocer operates in 25 Indian cities and sells 18,000 products made by more than 1,000 brands.
Forrester estimates that BigBasket accounts for approximately 40% of India's $750 million online grocery market. They compete with Grofers and Amazon India.
The funding will help BigBasket improve its technology, analytics, infrastructure and marketing. They also have plans to build farmer networks and expand operations in the Indian cities they deliver to.
Additionally, there are plans for BigBasket to sign a deal with Paytm E-Commerce, which operates Paytm Mall. If that deal happens, Paytm will become BigBasket's payment platform and BigBasket will be able to sell its products on Paytm Mall. Another one of Alibaba's India investments includes a stake in Paytm's parent company, One97 Communications.
To read more, please see: Alibaba Follows Amazon's Lead, Buys Grocery Store.