Global Internet Users in 2018: 4 Billion and Counting!
I recently came across a newly released report on social media and global digital trends by social media management platform Hootsuite and creative agency We Are Social. The highly informative report Digital in 2018 is a yearly publication that represents 239 countries and territories and provides invaluable information, statistics and trends on internet usage, social media, global ecommerce and anything else digital.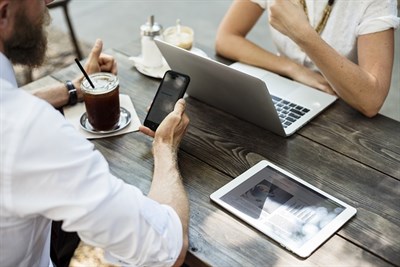 The statistics are impressive and the numbers quite staggering. Here are a few of the key take-aways from the report:
There are now over four billion internet users globally.
Over three billion active users are on social media to interact with each other, with their brands of choice or to simply consume audio, video, games, news, etc.
More that half of the world's population now uses the internet (53%).
Internet usage has increased by 7%, social media usage by 13% and mobile social media usage by 14% compared to the previous year.
The combined time spent online in 2017 equals one billion years!
Americans now spend over six hours a day on the internet (60% more time than they watch TV) and out of those hours almost half are spent on social media.
With 1.77 billion users spending over one trillion dollars on online purchases in 2017 (16% more that in 2016), global ecommerce continues its rapid growth with no end in sight. I thought it would be interesting to take a closer look at global internet use, social media use, mobile device penetration and global trends.
The report also offers in-depth country and region-specific statistics, here are a few worth noting:
Internet Use (general)
Africa and the Middle East have seen the fastest growth in terms of increase of internet users and mobile social users (20%/15% respectively for Africa, and 11%/39% respectively for the Middle East) since the beginning of 2017.
The top three in terms of internet penetration are Qatar, UAE and Kuwait.
On the list of internet growth, 9 out of the top 10 countries are in Africa.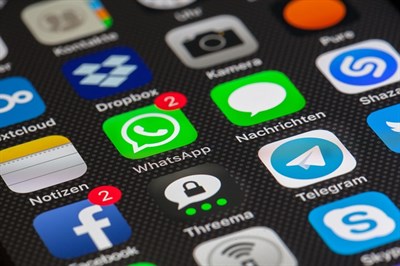 Social Media Use
Social media penetration rankings: 1. Qatar, 2. UAE, 3 Kuwait.
Social media growth rankings: 1. China, 2. India, 3. Indonesia.
The top messenger app in the US, Australia and parts of Europe remains Facebook. However, outside of the US, Whatsapp is the clear favorite in Latin America and large parts of Africa and Asia.
The most frequently spoken languages on Facebook are English, Spanish and Hindi, followed by Indonesian, Arabic and Portuguese.
Mobile Social Media Use
Mobile social media penetration rankings are led by the UAE, Aruba, Qatar and South Korea.
The mobile social media growth rankings top three are China, India and Indonesia.
The rapid growth of mobile web traffic has been astounding. Over 52% of all web traffic now comes from mobile devices vs. 27% only three years ago. Android devices still dominate the global market (73.5% vs. 20% for iOS devices). Global mobile data continues to rise making more room for global ecommerce to grow even faster than we have seen to date.
Global Ecommerce
The two top industries for global ecommerce are fashion & beauty and electronics, followed by furniture/appliances and travel.
Food & personal care have seen the strongest growth in the last year.
In markets such as Latin America, product research is now based more on social than search and peer recommendations trump other search results, especially among younger demographics.
Visual searches: pictures vs. keywords. Visual searches will trump "textual chatter".
The report makes a compelling case for moving from global ecommerce to social commerce as more and more transactions will require an omnichannel approach that incorporates social payments, messenger support and shoppable ads. Social media experiences will continue to evolve and focus heavily on human interaction and real conversation: active interaction vs. passive media consumption. Live video conversations and chats will be replacing text messages. We are witnessing the evolution of social communities and relationships, which will enhance experiences. These changes will be far-reaching in our interpersonal communication and how we connect with each other; changes that will affect all aspects of life, work and yes, commerce. Businesses better take notice and get ready for the shift in consumer behavior and their expectations that come along with it.
To read more, please see the 2018 Global Digital Report by We Are Social and Hootsuite.