Sweden, officially known as the Kingdom of Sweden, is a Scandinavian country located in Northern Europe. It shares land borders with Finland and Norway and is the third largest country in the European Union.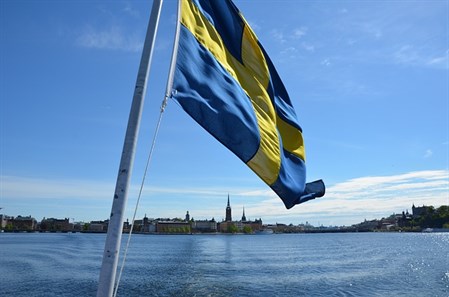 Language
Swedish is the official language of Sweden. It is a North Germanic language and is similar to Norwegian and Danish. Swedish is also spoken in other countries including Finland, Norway and Estonia.
There are numerous Swedish dialects that differ from Standard Swedish, like Modern Gutnish, Dalecarlian, Jämtland, Scanian and Westrobothnian. The Finnish language is also spoken in Sweden as Finland was once part of the Swedish Kingdom. English is a required subject throughout primary and secondary school in Sweden.
Business Culture
Sweden's business culture is similar to other Scandinavian countries and is highly egalitarian. The following are some practices and ethics followed and appreciated by the Swedes regarding business communication, meetings and relationships:
Punctuality is highly appreciated when doing business and forming social relationships.
Swedes love coffee and they have a tradition of taking a coffee break, known as fika, which is much more about socializing than drinking coffee.
A casual dress code is common in the work place.
Swedes tend to avoid conflict and arguments, so don't get offended if a Swede suddenly changes the subject during a discussion.
Swedes respect knowledge and experience and pay attention to detail. Any business proposal must be well planned and studied.
Swedes do not give gifts in business as it may be considered a bribe.
Business communications are direct and open.
Sweden is considered one of the least corrupt countries in the world and they have a great public awareness against all types of corruption.
Sweden is a leader in the World Economic Forum's Global Gender Gap Index and has closed over 81% of its overall gender gap. There has been a recent increase in female legislators, senior officials and managers.
Economy
Despite being a small country in terms of population, Sweden has quite a significant economy. The economy is growing steadily, with unemployment levels trending downward and living standards among the best in the world.
The economy in Sweden is based on exports and free international trade and the country is known for having the lowest levels of national debt in the European Union.
Sweden is known for its tech innovation and is home to brands like Volvo, Electrolux, IKEA and H&M.
Business Laws and Regulations
Sweden applies certain regulations about residence requirements for those moving to Sweden to start their own business. Citizens of Denmark, Finland, Norway and Iceland do not need to register with the Swedish Migration Board, but people outside the EU/EEA/Switzerland have to apply for a residence permit before they can start their business in Sweden. Sweden adopts a corporate tax rate that is significantly lower than similar taxes in other European countries.
In 2017, Sweden was ranked 4th on the Forbes Best Countries for Business list. The list was based on factors like innovation, taxes, technology, levels of bureaucracy and stock market performance.
Future Outlook
Sweden has a promising future as it enjoys all the fundamentals that drive the country towards high levels of growth. It has a highly qualified workforce that emphasizes innovation, a strong education system that exceeds international standards and a high standard of living, which make it an attractive country for investment.