International Money Transfer: Monito is the Place to Go
Venmo has become a verb in the U.S. for easy money payments and transfers, but this service only allows transactions and payments that originate within the U.S. However, many people need to make payments or transfers in other countries for a variety of reasons and the fees to do so can be significant, especially when making payments on a recurrent basis.
Monito
The website Monito is an excellent source for alternative payment options in other countries and between other countries. If you need to make payments internationally I suggest you bookmark t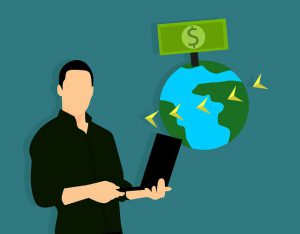 his website.
Monito has a handy widget to enter the source country and target country for the payment and the amount. It will quickly return the options you have for the exchange with a detailed explanation of the options including the fees that would be added per option. They identify options for money transfers to a bank account or a transfer to a cash pickup location.
The research they provide covers over 195 countries and over 456 transfer services and banks.
I thought I would need to delve into many websites and research to get the information I was seeking, but this excellent website packages up all this information quite nicely. Monito aims to be a hub for money transfer information. It is led by a Swiss company and the Monito appears to be their core focus.
The website is also localized into many languages, which will help it gain global usage.
International Transfer Alternatives
It is good to look at other websites to see customer reviews of the various transfer companies. NerdWallet wrote an article that provides a snapshot of five of the best international money transfer companies they like best: TransferWise, OFX, Xoom, MoneyGram and Western Union.
Since I mentioned Venmo, I need to also mention PayPal, another money transfer service regularly used in North America. PayPal does not charge a fee for money transfers within and between the U.S. and Canada, but for other international transfers a fee is incurred when using their international service called Xoom. Monito can provide the details for the fees that you can expect to be incurred.
While Venmo, and even PayPal, are good payment services to use domestically within the U.S., it is great to know which options are available globally.
Sources:
https://www.venturekick.ch/Global
https://www.nerdwallet.com/blog/banking/best-ways-to-wire-money-internationally/
https://www.paypal.com/us/for-you/transfer-money/send-money/send-money-internationally
https://www.telegraph.co.uk/financial-services/currency-exchange/international-money-transfers/reasons-for-sending-money-abroad/