The COVID-19 pandemic has provided me with the opportunity to kick up my at-home grilling and extend my range of recipes beyond the reliable tried and true go-to meals. And I got to break in my new Weber grill that I just so happened to purchase just before the start of the pandemic.
I won't offer recipes here, but I will talk about the types of foods that I've used with my grill, which got much greater use due to COVID-19 than it would have otherwise. I'll also provide a few links to sites that I've found to offer wonderful recipes and have been quite helpful.
Pizza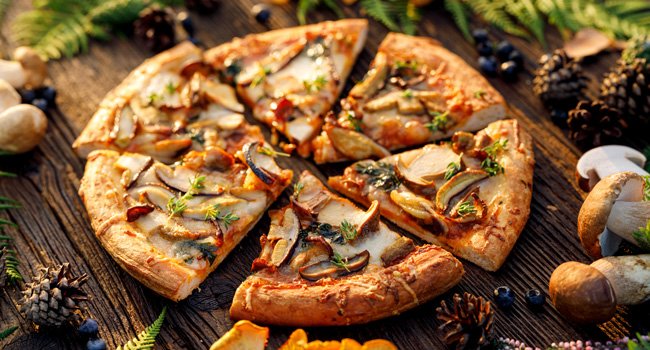 Making pizza at home has always been a challenge, as a standard home oven just does not get hot enough to bake the crust.
The Weber grill can easily get to 600®F and over if you let it. I've tried homemade dough and store-bought dough. I have to say that the store-bought dough was superior to the dough I made using standard store-bought flour, and a bonus is that I didn't have to allow time for proofing it.
I'm happy to report that my home pizza-making skills have increased since I can now bake either dough at the higher temperature the grill provides, which gets the dough much closer to a restaurant crust. It's always fun to experiment with what I may have on hand for toppings, but my favorite go-to is sautéed mushrooms.
Fish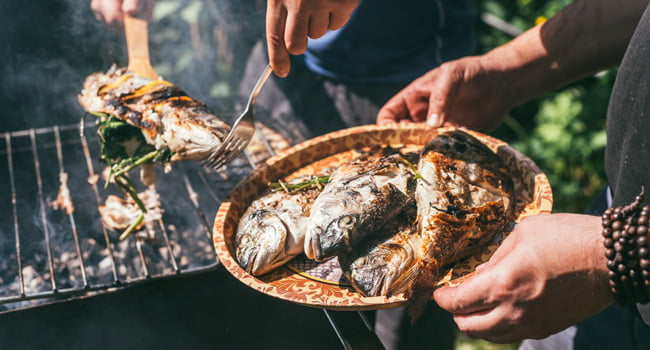 I haven't cooked a lot of fish before the coronavirus pandemic, and certainly not on a grill other than some pouch-grilled fish. Since I'm not going to restaurants to get my fill of halibut, I've been buying nice halibut steaks at Costco and Whole Foods, as they often have great deals on seafood.
Fish dishes do not have to be complicated to make.
Some fresh herbs and lemon on hand can make it as simple as that. Sauces can also be quite simple to make and kick-up a dish quite a bit.
Kabobs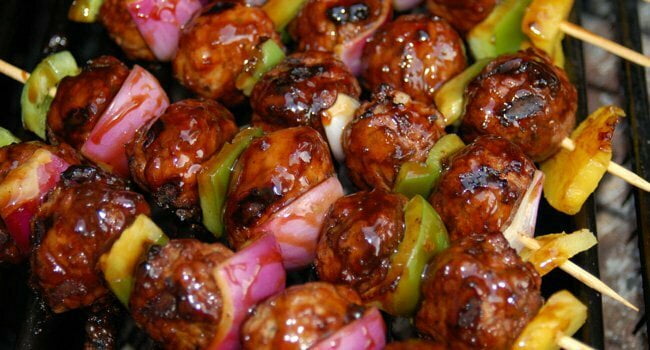 Kabobs are an old stand-by for grilling. I haven't done much of this during COVID-19, but I have had a couple of summer dinners with a few types of kabobs, which can make for a fun family dinner or a backyard barbeque.
It's so easy to marinate a couple of proteins overnight, such as lamb, beef or chicken. Add in some fresh veggies, and that's pretty much all that's needed.
Chicken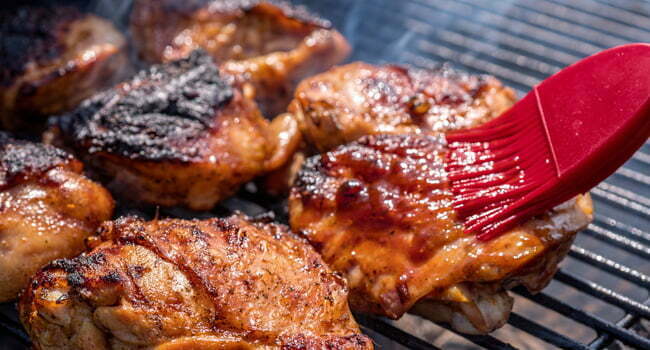 Chicken breasts are so easy and quick to cook on a grill. Sautéing some mushrooms (yes, I love mushrooms) on the stove with some oil or wine and garlic to toss on the chicken is so simple to do and never disappoints.
Chicken wings with buffalo, Thai, garlic or other flavor options are always a winner with the family. It's fun to try new flavors.
Corn on the Cob
Corn on the cob is classic grill cooking. I was planning to make seasoned corn on the cob, but I didn't get to it when it was in season. For some reason, the family just wasn't very enthusiastic to try it. But I do look forward to trying it this next year.
Resources
Here are a few sites that I've found useful for the recipes or just as a source for ideas and then to look around elsewhere for a recipe to tackle.
So while the family enjoys our outdoor space, I can grill away with my home cooking. And you can bet that when our stay at home orders are over, I'll be throwing a backyard barbecue!
Get your grill on, with or without COVID-19!