What Types of Translations Do You Need?
When you're planning your translation roadmap, it's important to identify what translation types you need. Each type of translation, such as document or website translations, should be handled differently. To be as prepared as possible when you talk to a translation company, you'll want to ask the right questions for each type of content. In this blog post, we'll discuss some of the common translation types that our clients request as well as some items to consider.
#1 Document Translations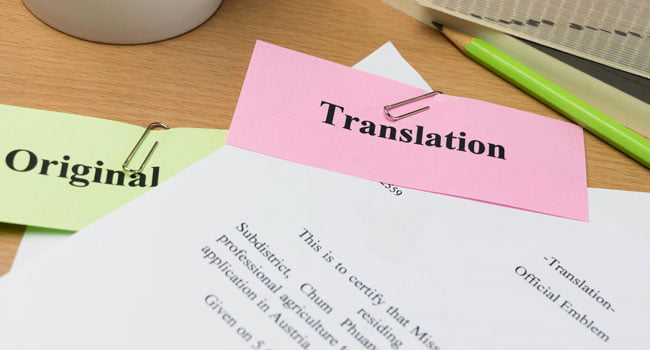 One of our top requests from clients is document translations, which are electronic/online or hard copy materials, such as hotel menus, product user manuals, marketing factsheets, financial reports, packaging labels, presentations, and many more. When you talk to a translation agency, here are some factors that you consider before choosing a translation vendor.
The translators' qualifications. We always recommend using in-country native translation teams of the target language to complete your translation projects, as these in-country specialists are knowledgeable about current language trends and have local market insights. Also, make sure the translation is done by one linguist and reviewed by a second linguist, to ensure that your content is reviewed correctly and proofread before the translations are delivered to you.
The agency's translation tools. Any professional translation agency will use translation memory tools during their translation process. A translation memory is used to store each word of the source language and the translation, so the language teams can leverage these words to improve consistency and quality. Using a translation memory also reduces the overall translation costs.
For document translation projects, you'll want to know if your translation partner will be able to handle your multilingual desktop publishing requirements—meaning formatting the translations of the document. While some clients have an in-house design team, we always recommend having your language partner take care of the desktop publishing, as languages have many nuances, and a translation team will know how to handle these nuances. In particular, languages such as Arabic, Chinese, and German require a lot of attention, as these languages face issues with right to left alignment, shortened or expanded content, and many other items. In addition, language teams also perform post-desktop publishing QA to review and correct any issues that were introduced during formatting. As a result, the client receives a complete, high-quality document that's ready to distribute online or in print.
#2 Website Translations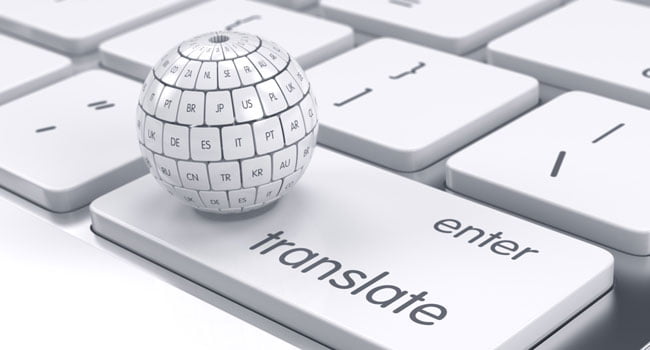 If you're looking to expand your business into other regions that don't speak your source language natively, then you should strongly consider having your website localized into the local languages. Apart from the language teams and translation tools, here are some of the key aspects to consider from your language partner for website localization.
Do they provide automated workflows for content import and export? Crawling the content from your content management system (CMS) and uploading the translated content back can be a risky and time-consuming operation if you're doing it manually. If the translation agency can provide an automated solution to enable sending and receiving the translation via a connector, it can help increase the efficiency and decrease the turnaround time of your website translation projects. Learn more about website translation connectors.
Does the agency provide a proper quality assurance process after the translations are imported into the CMS? Online QA is an important step after the translation is imported into the CMS, as the language teams will need to review them in context to make necessary corrections such as line breaks, corrupted characters or image issues. Without an online QA, you won't receive a complete and high-quality deliverable.
#3 Audio and Video Translations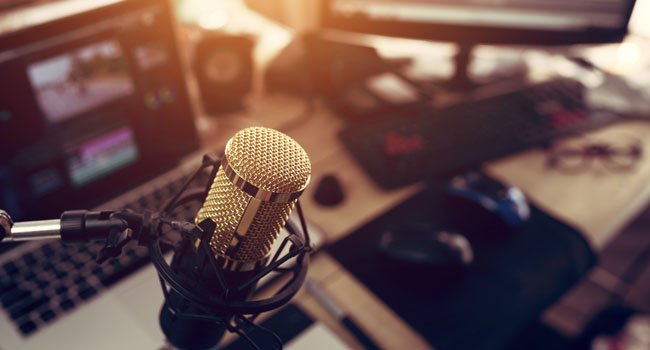 Creating audio and video content is an attractive and common way to showcase content for a marketing campaign. To reach global audiences, you should have these assets localized into the languages for your target market to help convey your message with language and culture in mind.
Providing your specific brand guidelines and requirements to the translation agency will help them prepare your assets in the native languages. Brand guidelines should include things like tone of voice, output requirements, required formats, subtitling requirements, and more. You can also request to hear voice samples to choose from before you proceed to the actual project.
#4 Interpretation
Several types of interpretation services are possible, from events to call center support to over-the-phone interpretation. It really depends on your specific requirements. Note that locations and the subject matter can affect the availability of interpreters, so it's important to communicate as many details as early as possible with your language partner, so they have enough time to be prepared. Read more about interpretation services.
Ask Us Questions
If you're in the process of planning your translation and localization goals, please reach out to one of our expert localization teams. Visit our website for a series of related eBooks, blogs, and language tips to learn more.