Why a Translation Service in Doha
Qatar is one of the smallest countries in the world. It is located in the Middle East with a population of 2.8 million people (2020) based on Worldometer and the latest United Nations data. The country varies widely in culture and origin, with different groups using different languages. The country's political system is either a constitutional or an absolute monarchy ruled by the Al Thani family.
The economy of Qatar is one of the richest in the world based on GDP per capita. After winning the hosting rights for the 2022 FIFA World Cup in December 2010, the country has embarked upon an enormous infrastructure investment program, with total costs estimated at around $220bn. These infrastructure projects show the country's willingness to embrace emerging markets and become a business, travel, finance and trade hub in the region.
Doha Arabic Translation Services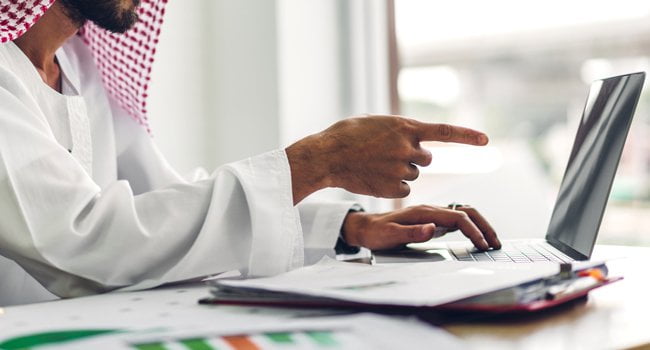 Located in the Persian Gulf, Doha is the capital and the most populous city of Qatar. Apart from the ethnic languages of the native inhabitants, there are dozens of foreign languages, from other immigrant communities spoken by the expatriate community. Some of the languages spoken in Qatar include Arabic, English, French, Hindi, Urdu, Tagalog, Malaysian, Nepali, and Baluchi. While the official language remains Arabic, English is the most used language and is introduced as a second language in schools.
GPI has been providing high-quality, professional Arabic translation services to support its clients in Qatar since 2007. GPI's teams of language and technology professionals serving Qatar and the Middle East and Africa region come from various countries, including Egypt, Jordan, Kenya, Lebanon, Iraq, Qatar, Saudi Arabia, South Africa, Turkey, and the United Arab Emirates.
Translation services for Qatar are always completed by native Arabic translators, proofreaders, and copywriters who have extensive experience with Middle East markets and cultures. GPI's core  Arabic language services include:
Translation Companies in Doha
Qatar is a melting pot of cultures with a population of nearly 3 million people consisting of over 20 nationalities. Language is the soul of the nation and a vital tool for communication.
Many languages are spoken in the world today, and being able to communicate in various languages  has become a critical factor for success in the business world. If you are looking to expand your business in Doha, picking the right translation agency can be tricky when you are not familiar with the industry and country.
It is vital to select an agency and/or translator and an interpreter who are experts in the language and locale you are targeting. Translations in Qatar need a complete understanding of the cultural nuances, subject matter, and industry to effectively and appropriately deliver intended messages to the Qatar audiences.
Knowledge of the culture of a country and region is just as necessary as knowledge of the language. Companies need to be well informed about different religions and cultural symbolism, most significantly, if working in an Arab country such as Qatar. Any mistakes when trying to convey your messages that go against any of a country's cultural guidelines and etiquette can cost time, relationships, and money.
When selecting translators and interpreters in Doha, Qatar makes sure they are native-speaking, professionally-certified language experts. Your chosen translators should hold degrees in Technical Translation, Linguistics, Computational Linguistics, or related fields.
By selecting a suitable translation provider in Doha, you will ensure your approach is professional and your message is being effectively and appropriately conveyed. A translation agency should continuously recruit and test translators and interpreters across a wide range of disciplines to serve their clients.
Arabic Website Translation in Doha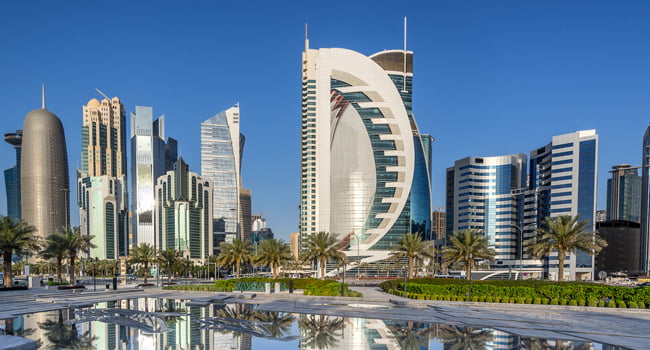 Arabic website translation has become a necessity in the world of business for the MENA region. The Arab region is culturally, religiously, ethnically, and geographically diverse, where best practices and norms are hugely different from other country's perspective to the next. Localizing your website into Arabic is one of the first steps you should consider if you want to explore doing business in Qatar and the Arab world in general.
With such a tremendous growth rate of Arab internet users, it is imperative for companies to pay closer attention to their Arabic content marketing strategy. This includes using only professional Arabic translation, carefully culturally customized content and ideally localized products and services. Make sure you find a qualified translation agency in Qatar that can produce accurate, culturally appropriate, search-engine-optimized content for your multi-language websites.
Summary:
With the upcoming 2022 FIFA World Cup in Qatar, there are many opportunities for expansion in the country and region. Business is continuing to grow and expand in many sectors, so it presents an opportunity for development and investment.
Arabic is Qatar's official language, although English is also widely spoken and utilized in business. Given the sizeable non-Arabic-speaking population, English is often used as the de facto language of everyday communication. And with the number of expatriates and the English language slowly proliferating in Doha, it has become mandatory in order to help preserve the use of Arabic, that all international company names must have the Arabic translation written next to it and the same for many of the business documents dealing with governmental institutions. Having all business and marketing materials in Arabic is also essential to get more opportunities in Qatar.
With that said, it is vital to choose a professional, experienced, and certified translation agency. You would want a suitable partner who provides high-quality translations within your required turnaround times, budget and with a proven track record of success.
References: