Translating your Website and Social Content for the Nigerian Market
Nigerian Language Translation
Nigeria is a linguistically diverse country; therefore, language is a solid point which must be understood when doing business in Nigeria. Understanding Nigerian languages and how they are interpreted is important, to prevent miscommunication of organizational values, and the product or service being presented.
As a firm seeking to enter a foreign market, your main focus should be on localization. If you are localizing in Nigeria, translating your website and social content for the Nigerian market is crucial.
It is recommended to get started with Nigerian language translation for your content as soon as possible. This is because the stakes are high for Nigeria being the biggest economy in Africa.
Main Languages to Translate into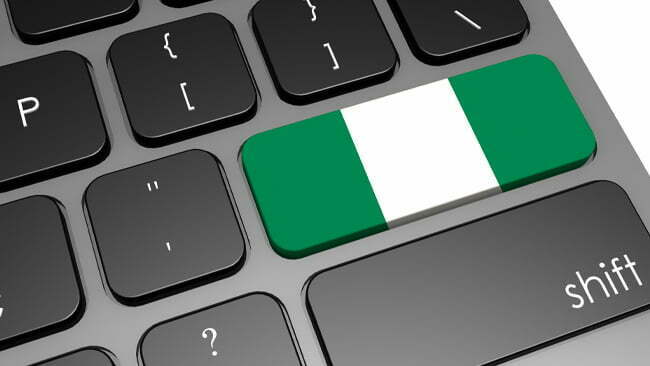 There are approximately 525 languages spoken in Nigeria. With such an amount of language diversity, the languages spoken by the majority are just three (3), Yoruba, Igbo, and Hausa.
·        Yoruba
This is the language spoken by the Yoruba people of Nigeria, located mostly in the South-Western part of the country.  The language is a Yoruboid language under the Volta-congo subgroup of the Niger-Congo language family.
·        Igbo
This language is mostly spoken in the South-Eastern part of Nigeria. Unlike most ethnic groups, the Igbos are the tribe most spread across different states in the country. Approximately 30 million people speak the Igbo language, it belongs to the Nuclear Igboid subgroup of the Niger-Congo language family.
Currently, English is slowly relegating the language, but most Igbo families are still upholding the tradition of speaking their native tongue to their children.
·        Hausa
Hausa is the language of the majority in the northern part of Nigeria. The estimated number of native speakers of the language is 50 million speakers. The language belongs to the West-Chadic subgroup under all Afroasiatic languages, and there are also more than 45 million people who speak Hausa as their second language.
Hausa is the most spoken language in West Africa and can be adapted for other countries with Hausa speakers. In what might be good news for middle eastern organizations who are aiming to localize their content to the Northern parts.  About one-fourth of the entire Hausa vocabulary, is adapted from Arabic.
Nigerian language translation is a tedious task. Therefore, getting the services of a Nigerian language translation company would go a long way to ensure proper understanding.
Statistics on Consumers in the Nigerian Market
Being the giant of Africa (with approximately 218 million people), successfully entering the Nigerian market would yield positive results. Below are some statistics that analyze how consumers behave in Nigeria.
According to a Geopoll survey and research;
Social media influences affect 27% of people to purchase a product.
Friends affect an estimated 24% of consumers.
Families prompt 23% of consumers to buy a product and ethnic groups only have a 4% influence on people's purchasing decisions.
These findings show how influential word-of-mouth is among the top influencers, whether it comes from friends, family, or social media. Due to the high response rate for social media's influence on preferences, social media advertising has the potential to be a successful method of market penetration.
Thus, any business that can combine these modes of reaching out to consumers will be able to boost the likelihood of its success.
Features for Websites Nigerian Consumers Use
Nigeria has about  32.9 million active internet users. Therefore, Creating a website that would grab the attention of visitors is an important thing to do for any business that wants to create an online presence that can generate revenue for the company in return.
After careful analysis of Nigeria's most used social media platforms, these are a few of the features Nigerians prioritize in a website.
Relatability: how Facebook, Whatsapp, and Nairaland got into the Nigerian market is by making their product relatable. Coca-cola performed some specific additions to their product's name to reflect the Nigerian culture also.
Quick Customer Support: like Netflix, the majority of the fintech brands employed this method to outpace their competitors, as customer response is a very important aspect.
Most Popular Social Channels Used by Nigerian Consumers
The wave of better internet usage is hitting Nigeria, and more people are beginning to use the internet. But while there are only 32.9 million active users, more than 90 million people are using the internet but not actively.
In 2022, Facebook users in Nigeria were far more numerous than WhatsApp users. This year, it is anticipated that there would be just over 36 million active Facebook users, or a user penetration rate of about 16.7 percent. Additionally, given its user base, Facebook could potentially advertise to almost 26 million individuals online.
YouTube is the most popular video hosting site in Nigeria. With more than 2 million videos available each day and more than 400 million views every minute.  YouTube is a popular social network among Nigerians. The number of platform users in 2022 is predicted to be close to 6.7 million.
Instagram continues to be one of the most important social media platforms in Nigeria due to its massive user base and reach. It is also one of Africa's largest social networking sites, with more than 500 million active members per month.
This is the rank of the most used social media platforms in Nigeria;
Facebook
Whatsapp
Instagram
Facebook Manager
Twitter
Telegram
Snapchat
Tiktok
Linkedin
Pinterest
These social media platforms can be used to test the level of acceptance of your product by people, and it can be performed even before Nigerian language translation and interpretation.
Conclusion
Nigeria is a country with unique qualities and people. Tapping into the existing market can easily be done by localizing your content for the people, and employing Nigerian translation companies. This would significantly increase the acceptance rate for your product or service.
References