Keywords and Metadata Translations for International SEO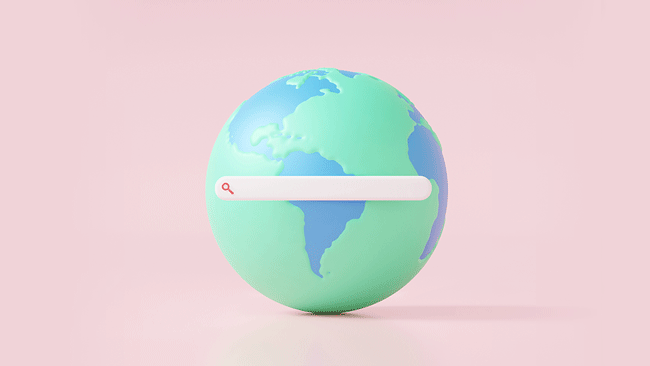 Language is often the first barrier for brands expanding into new markets. In order to get your message across effectively, you need to be able to translate your online and offline marketing material into a language that's understandable by the local audience.
Talking specifically about translating online marketing materials, one of the most important parts of this process is to include an international SEO strategy, this strategy should include website, landing pages, campaigns, and social media localization.
In this article, we'll take a look at how a website's keywords and metadata translation can be a game-changer for your SEO strategy.
Keyword List Translation
Finding the words in your target language that are appropriate substitutes for keywords that describe or relate to your business is a KEY. The words your target audience uses to search for information about your business might be different from your source language and the keywords that
come from a literal translation. It's important to be aware that literal translations of keywords might not be the most effective way to reach your target audience.
In order to understand and define the proper keyword list for your new target market, international keyword research should be conducted by a native speaker expert. It is crucial to do the research and find the most accurate keywords before expanding into your new market.
Metadata Translation
Metadata is information about your website, such as its title, description, and keywords. The most two important elements of on-page SEO are meta titles and meta descriptions. The title tag is the main text that appears on the search engine results page (SERP), while the meta description is the short text that appears under the title tag.
When translating meta titles and meta descriptions, it's important to use relevant, keyword-rich language that accurately reflects the content on your website in a summary way. This will help you to ensure that your website appears in the appropriate search results for your target audience. In addition, be sure to keep your translations concise and easy to read; otherwise, potential customers may not bother clicking through to your website.
Why Keyword and Metadata Translation is Important
Translating your keyword list may seem easy at first, but it really can make or break your SEO efforts. There are many challenges associated with keyword translation. One of the challenges is not knowing what you're up against. When optimizing sites for search engines, it is important to remember that a phrase may have different meanings in different countries. A searcher in America and a searcher in Great Britain may enter very different keywords into a search engine. The concept of translating keywords to deliver appropriate results for both countries seems simple enough, yet many companies treat it as an afterthought, rather than something they should be doing from the start.
Same for metadata translation, it's essential to translate all your website metadata and content into the languages relevant to your target market. This makes it easier for users who are looking for products or services you provide to find your site in their native language.
Best Ways to Incorporate Keywords into Content
When it comes to SEO, keywords are essential. But how do you incorporate them into your localized content in a way that doesn't feel forced or unnatural? Here are some tips:
Use advanced keyword research tools to come up with a list of the best keywords for your new target market.
Work those keywords into your metadata and throughout the body of your localized content in a way that makes sense.
Don't stuff your keywords in; use them sparingly and only when they make sense.
Use synonyms and related terms to mix things up and avoid repeating yourself.
Make sure your content is still readable and do not sacrifice quality for the sake of keywords.
How to Use Metadata to Enhance SEO Outreach
Metadata helps search engines understand what your page is about and can influence how your page appears in search results. Here are some tips on how to use metadata to enhance your SEO outreach:
1. Use Keyword-Rich Titles and Descriptions.
Make sure your titles and descriptions include the new localized keywords you want to target. This will help search engines understand what your page is about and can also help your page rank higher in search results.
2. Optimize Your Images.
Including relevant keywords in your image file names and alt text can help search engines index your images and improve the visibility of your website in the new target search engine's image search results.
3. Use Social Media Tags
Social media tags (or meta tags) are special HTML tags that provide information about your content to social media platforms like Facebook, Twitter, Sina Weibo, WeChat, etc… Including these tags on your pages can help improve the visibility of your website when people share your content on social media.
Conclusion
Speaking your customers' language helps maximize reach, build trust, and increase sales. If you want to reach all your customers in the right language, make sure to localize and SEO your website in your most strategic languages.