The Importance of Marketing Translation for your Hotel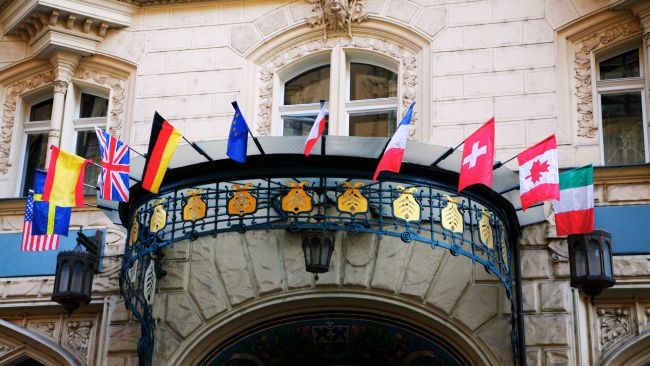 Hotel marketing translation involves translating your hotel marketing collateral and campaigns into different languages. This could include your hotel website copy, videos, advertising, social media posts, press releases, brochures, and any marketing material you would use to target your global audience.
It is important to note that the translation of marketing content is much more than a direct translation; it involves transcreation and localization. Transcreation is the process of creatively translating content to the target language, and localization is adapting your translated content to fit the local context. In other words, the translator must determine how to convey the same marketing message in the language and tone that the client requires. Marketing translation can be complex to implement, but it can significantly impact your business and reputation when done correctly.
The following are a few crucial reasons why hotel marketing translation would be beneficial to your hotel.
Increases Hotel Bookings
Every hotel has the same objective – to increase bookings. Marketing translation increases bookings by opening your hotel up to a larger international audience. Your translated marketing channels will drive more traffic to your translated website, which will help build engagement and, in turn, boost your conversions. Remember, international customers will find your hotel much less daunting if your website and marketing materials are correctly translated. It will be much easier for them to make a booking because they fully understand what they are purchasing.
Enhances Customer Satisfaction
According to CSA Research, 65% of non-native English speakers prefer to engage with content in their own language, even though they are highly proficient in English. A language barrier can be a big obstacle between you and your customer. By translating your marketing content, your international customers will have an easier time engaging with your hotel, making communication much more enjoyable. These customers love to follow brands that make that extra effort to satisfy their needs. They want to book with a hotel website that has an effortless user experience and is easy to engage with across all marketing channels. This way, they will run into fewer problems when booking a room, and your hotel will deliver a fantastic customer experience. This experience will not only generate confidence and trust, but it's a great way to show your customers that you care about them and want them to feel welcome.
Allows you to Reach New Markets
Marketing translation creates a huge opportunity to tap into new and emerging markets you may not have previously interacted with. New markets mean potential new hotel guests, but if you keep your content in just one language, you are excluding a lot of guests because they will need help to understand what your hotel has to offer. Each piece of translated marketing material allows your hotel brand to reach new international customers. By putting in the effort to implement accurate translations of your marketing, you are opening your hotel to numerous opportunities.
Reduces Hotel Support Costs
By translating your hotel marketing materials into the language of your target audience, you reduce the chance of miscommunication. Customers appreciate being able to read important information such as FAQs, instruction manuals, and online help in their native language. Translating these marketing documents online and offline means your international customers will encounter fewer issues or misunderstandings with your hotel. Their experience will be seamless, and they can confidently communicate and connect with your brand across all marketing channels. As a result, they will use fewer customer support resources, and this will reduce hotel costs.
Don't Forget your Hotel Colleagues
Happy and engaged colleagues are the key to a successful hotel, which is why marketing translation is also essential for your hotel staff. You are demonstrating mutual respect, appreciation, and cultural competency by investing in professional translation services for your internal communications. Translating internal documents for finance, legal, and HR avoids any miscommunication, offensive words, and other negative reactions from hotel colleagues or customers.
Gives your Hotel a Competitive Edge
Speaking your customer's language will enable you to sell your hotel rooms and products globally. It will also give you an edge over competitors that do not translate their marketing content. Whether your competitors use marketing translation or not, you should 100% be doing it. Remember, rushed translations will not work with marketing translation – reviewing and considering the content's ambiguities and nuances requires a lot of time and effort, so not everyone will get it right. But by paying enough attention to the quality of your translated content and using the help of a professional translation company, you can easily get ahead of your competitors (instead of being left behind).
Final Thoughts
The language of business is no longer just English – it is the language of your customers. So, when working on your marketing translation strategy, think about the long-term relationship you want to build with your guests. Bad translations can carry a big financial risk for your hotel, so make sure your Language Service Provider (LSP) specializes in hotel translation services so that they can provide best practices for hotel marketing translation. A good language service provider (LSP) will work closely with you to develop a solid translation strategy based on a review of your marketing materials, channels, and business goals.
Customers will always appreciate the commitment from a hotel brand that makes an effort to speak their language in a consistent and engaging manner. The result: exceeded marketing goals, a growing number of new international customers, a positive brand image and reputation in the market, and a significant increase in hotel bookings and revenue.