Navigating EU Machinery and Medical Device Translation Requirements
As a machinery or medical device manufacturer, if you plan on selling in the European Union (EU), you need to plan to translate your manuals, instructions for use (IFU), safety labels and warnings, and more into the primary languages of your target market. This may seem daunting and expensive, but there are ways to streamline the translation process and manage costs.
Before we discuss that, let's review the requirements you need to be aware of if you plan to sell your machinery or medical devices in the EU market.
Machinery Translation Requirements
The specific translation requirements may vary depending on the type of machinery and applicable regulations, but here are some general guidelines:
Technical Documentation: as the manufacturer, the EU Machinery Directive (2006/42/EC) states that you must provide technical documentation, instruction manuals, or user guides, for your machinery. This documentation should be in the official language (s) of the EU member state(s) where the machinery is placed on the market. The information in the manuals should be clear and easily understandable by the end-users.
Safety Labels and Warnings: safety labels and warnings on the machinery will need to be translated. Users must be able to understand the safety instructions and warnings to operate the machinery safely.
Declarations of Conformity: the manufacturer or their authorized representative must issue a Declaration of Conformity stating that the machinery meets the essential health and safety requirements of the relevant EU directives. These may also require translation.
Certificates and Test Reports: if the machinery requires third-party conformity assessment, such as CE marking, the relevant certificates and test reports may need to be translated. This ensures that the authorities and customers can understand the compliance information.
Local Regulations: in addition to EU directives, individual EU member states may have their own specific regulations or requirements. It's important to consult the regulations of each target market to determine any additional translation requirements.
It is advisable to consult with legal or specialized consultants familiar with the machinery industry and EU regulations to ensure compliance with all translation requirements and other obligations for selling machinery in the EU.
Medical Devices Translation Requirements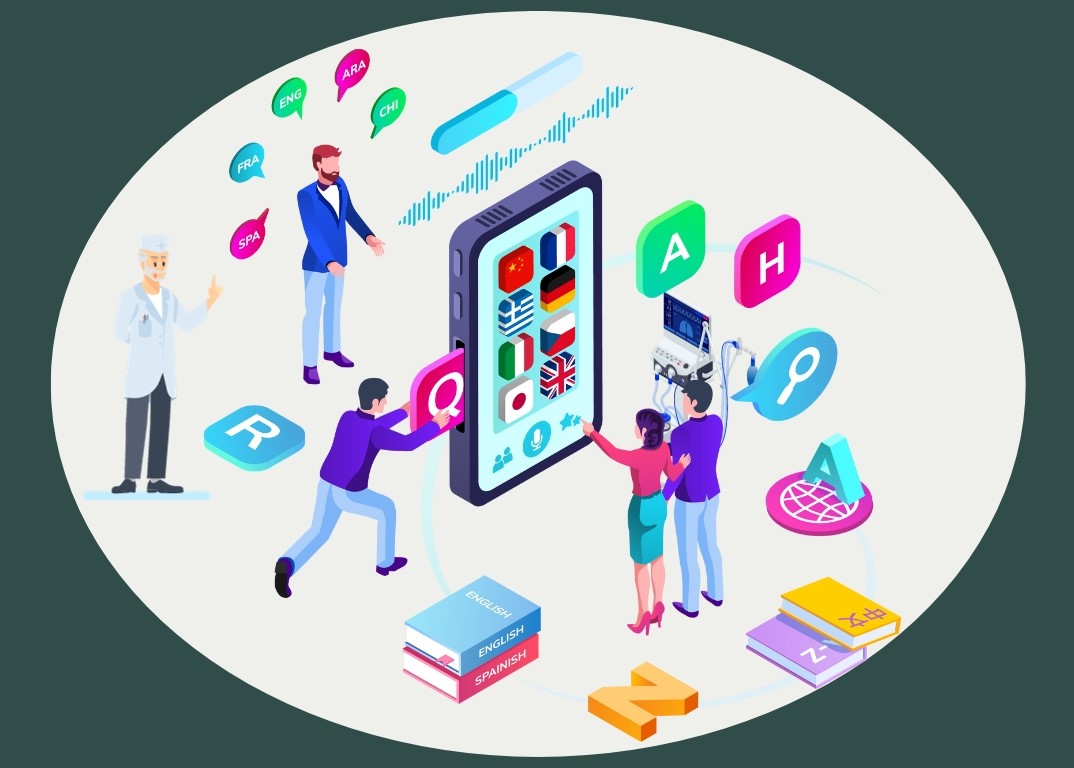 Specific translation requirements may vary depending on the classification of the medical device and the applicable regulations, such as the Medical Devices Regulation (MDR) or the In Vitro Diagnostic Medical Devices Regulation (IVDR).
It is recommended you consult with regulatory experts with experience in the medical device industry to help ensure compliance with all translation requirements for selling medical devices in the EU.
Translation requirements play a crucial role in ensuring that the devices meet the necessary standards and can be used safely and effectively by healthcare professionals and patients.
Here are the key translation requirements for medical devices in the EU:
Instructions for Use (IFU): manufacturers must provide IFUs for their medical devices. These instructions should be translated into the official language(s) of the EU member state(s) where the device will be marketed. The IFU should contain clear and comprehensive information on the device's purpose, instructions for handling, storage, preparation, and usage, as well as precautions and warnings.
Labeling: medical device labeling, including product labels, packaging, and any accompanying materials, must also be translated. Labeling should include essential information such as the device name, intended use, warnings, precautions, contraindications, and any special instructions or symbols.
Summary of Safety and Clinical Performance (SSCP): for certain classes of medical devices, manufacturers are required to prepare a Summary of Safety and Clinical Performance. If this document is required, it must be provided in the official language(s) of the EU member state(s) where the device is placed on the market.
Technical Documentation: comprehensive technical documentation is essential for demonstrating compliance with EU regulations. While there is no explicit requirement to translate technical documentation in its entirety, manufacturers should be prepared to provide translation of critical sections upon request by authorities or notified bodies. This may include sections related to device specifications, design, manufacturing processes, risk management, and clinical evaluation.
Post-Market Surveillance Reports: manufacturers must establish post-market surveillance procedures and provide regular reports to competent authorities. If requested, these reports may need to be translated into the official language(s) of the relevant EU member state(s).
National Language Requirements: some EU member states may have additional language requirements specific to medical devices. Manufacturers should verify if there are any additional translation obligations in the countries where they plan to market their devices.
There are 24 official languages of the European Union (EU) and some states have more than one official language. Here are a few examples of EU member states that may have additional language requirements:
Belgium: has three official languages: Dutch (Flemish), French, and German. Depending on the region of Belgium where the medical device is marketed, translations may be required in one or more of these languages.
Finland: Finnish and Swedish are the official languages of Finland. Finnish and Swedish. Medical device documentation may need to be translated into both languages for this market.
Ireland: Irish Gaelic and English are the official languages of Ireland. While English is predominantly used in most contexts, including medical device documentation, there may be some requirements to include translations in Irish, especially in certain regions or for specific purposes.
Luxembourg: with three official languages: Luxembourgish, French, and German, depending on the target market and region within Luxembourg, medical device documentation may need to be translated into one or more of these languages.
Spain: While Spanish is the official language of Spain, several autonomous communities within Spain have their own co-official languages. For example, regions such as Catalonia (Catalan), Basque Country (Basque), and Galicia (Galician) have specific language requirements. Manufacturers may need to provide translations in these co-official languages alongside Spanish.
These are just a few examples of where language requirements may vary in different EU member states and their regions.
It is crucial for medical device manufacturers to thoroughly research and consult with local regulatory authorities or industry experts to determine the specific language requirements for each target market within the EU.
Considerations for Efficient Translation and Layout Adaptation
While these requirements may seem overwhelming, translating the needed materials does not to be. Here are a few things to keep in mind:
Other languages can be longer or shorter than English, some expanding up to 25%. This will impact the layout of your materials. If the English layout is tight with very little whitespace, you should consider adjusting the layout to have room for the longer copy or plan to have the content flow to the following pages. Special consideration may be needed for safety labels, such as reducing the font size or utilizing universal symbols in the place of words. Be sure to check the appropriate regulations for what is acceptable.
Try not to include text in images. This content will need to be exported and then a new version will need to be created with the translated copy. This adds time and cost to the process. Additionally, text expansion will need to be taken into consideration.
Managing Costs: Effective Strategies for Translation Control
Partnering with a qualified Translation Service Provider (TSP) who specializes in medical device or machinery translations is highly recommended.
They have vetted professional translators that specialize in this type of translation and industry.
They have tools such as Translation Memory (TM) that can help reduce your translation costs. A TM is a database that stores translations (one language pair). The TM can analyze a file and determine if there are words that are repetitions or partial matches within a file. The value of this categorization is that they are priced at a lower rate than a word that is considered new. This will help drive down the effective per-word rate.
Another advantage, your TSP will maintain your translation memory and update it with each new project. If you have manuals that are similar or need to update a manual that was already translated, the new content is leveraged against the TM, and the cost savings can increase.
Glossary development: developing a glossary at the start of the project will save time and improve consistency. Once a glossary of key terms is developed from the material, the translation team will translate the glossary and the client can review the terms. This allows the client to update terms that their company uses, which may differ from the industry standard for that market.
They should have quality control processes in place to ensure accurate, high-quality translations. Companies like Globalization Partners International are ISO 17100:2015, which means they follow established ISO standards that include quality checks throughout the translation process.
While the EU Machinery Directive (2006/42/EC) mandates the translation of machinery and medical device documentation, you should also consider translating your website (don't forget targeted SEO) and marketing materials.
Translating this content into the languages of your target market can increase your market share and your ROI. Partner with a qualified translation services provider with experience in your industry as they will have professional, qualified translators that will ensure your material is translated accurately. In addition to translation, they should be able to provide desktop publishing, online QA, and SEO services.