Website Translation: Personalized User Experience for your Target Markets
Your corporate website is one of the most powerful sales and marketing channels available to your organization today. It is essentially the initial handshake between your organization and your potential customers. Are you reaching your global target audience effectively through this medium? We have seen the web make a transition from the "information age" when companies would simply market their organization online and push information "to" their audience, to a much more interactive social and personal experience. This is a critical issue both for you and your translation agency.
We have also seen the introduction of the mobile web giving users access to the information they need anytime, anywhere. Organizations that plan to target various markets as part of their online strategy need to extend the same level of importance, management, optimization strategies and new content to their localized website as they would with their source website. Businesses need to modify the way they are communicating and interacting with their target markets and adopt the right tools and strategies to deliver the right information to the right audience at the right time. This blog will take you a step further: are you willing to go the extra mile to create a truly meaningful experience for your target markets?
Strategy First – Start with your Goal in Mind
There are a number of critical factors to take into consideration when planning to expand into different market segments: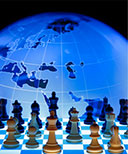 Design Strategy
A well thought out design is an important aspect of website localization. Make sure your design can be adapted to local global markets. Carefully plan your page layout and website navigational structure to accommodate text expansion, RTL languages such as Arabic language, as well as mobile devices. Be sure to separate your website content from your design and be sensitive in your use of color, symbols and images.
Content Strategy for speaking to diverse markets
Cultural understanding is critical when speaking to a diverse audience. People in different global locales consume and react to information differently. Consider the following steps when planning your content strategy for various market segments:
Plan which target markets you are expanding into and decide which target languages you should translate.
Plan resources and assign responsibility to departments and key stakeholders.
Develop appropriate content for the appropriate audience in the appropriate manner:

Plan which sections of your website need to be localized.
Make sure your localized content is relevant and appeals to your target audience.
User Experience on mobile devices – Understand what your audience are looking for when they access your website from a particular device and push the relevant content to them. For more information on this topic, see our previous blog, "What to consider for Mobile Application Localization"
Create content that incorporates relevant keywords to ensure that your content is optimized for search engines such as Google, Yahoo, and Bing. You may find further useful information on this topic in our previous blog, "Why are Multilingual Keywords important for your international websites?"

Develop your style guides, glossaries and terminology lists.
Selecting the right technology – the importance of your Web Content Management Solution
During the initial stages of planning it is very important to select a CMS that is aligned with your long term requirements, especially when deploying multilingual websites. The right CMS allows you to:
Manage multiple websites, sub-sites and advertising campaigns for your localized websites
Manage permissions assigned to each site
Manage multiple languages and translation workflows
Manage mobile versions of your site
Track website visitors, where they are coming from and their behavior on your website
Implement Social and Interactive features
Target content and create a more personalized and meaningful user experience for your visitors
The right CMS should be extensible allowing you to integrate and interface with external applications such as your

social CRM systems,
email marketing campaigns,
web analytics tools,
social media monitoring
Translation Services – Most importantly in the case of expanding into different markets your CMS should allow you to easily configure a translation workflow for managing your multilingual content. Organizations should work together with their translation agency to achieve your goals. GPI has covered the importance of Website Localization and CMS in a previous blog.
GPI can provide our localization services under a multitude of client-driven workflows including any combination of:
Directly interfacing and inputting translations into your CMS
Receiving content that has been exported to XML or other formats for us to localize and return to you
Deployment of a custom connector between your CMS and our GPMS (Globalization Project Management Suite.) You may wish to review our website section which covers plug-ins and connectors.

Content Targeting – Enriching the User Experience
According to Gartner Analyst, Bill Clarke, "for 2010 -2015, Gartner believes that the bar for User Experience will be significantly raised and context aware computing will be its chief catalysts." He defines Context Aware Computing as "applications and systems that are situation aware and are aware of what end users have been doing, what they are doing and what they are likely to be doing so that these systems and applications can add a stage of personalization to the rendering of content and start removing the number of actions that a user takes to get to at a particular point in a process."
Today, many WCMS (Web Content Management Systems) offer a multitude of features that can help you create a more meaningful and engaging experience for your website visitors. Organizations can serve targeted messages to their audience based on the information they gather about the user via online forms, surveys, questionnaires and reviews. Organizations can also monitor the actions a user took to arrive at your website and the user's behavior on their website and push targeted content using traffic sources, search keywords, time of day, location, cookies, click path or navigation path, page views, and time spent on a page.
Amazon is a perfect example of an online retailer who capitalizes on its audience search actions, membership details, shopping/ browsing behavior. For example, if you are shopping for an iPad, Amazon presents a multitude of options to the user in the form of accessories for your iPad, bundled packages, compare the iPad with a Kindle, you can view your recent browsing history. If that's not enough, try visiting Amazon a few days later, and they will present you with "More Items to consider" and product recommendations based on your previous browsing/purchasing habits.
Another one of my favorite examples of businesses that push targeted content to users is Macy's website. For anyone who has shopped or browsed Macy's online store, you will notice that if you click on a particular handbag to view more details, you will notice similar handbags on the right column of the page that tends to be the same color and brand. You may also notice that that if you are shopping for a black dress the website sometimes presents you with matching shoes or even jewelry.
In whitepaper by Ektron, on "From Content to Context to Engagement", it is noted that the key to providing a corporate website experience that delivers results will be in the ability to create unique, relevant experiences based on an understanding of visitor context and to adapt site content accordingly.
Mobile
Bill Rogers, CEO of Ektron, said in his opening key note at Ektron Synergy 2011 that "Context allows you to drive the right experience to the right device to the right user"
Organizations should take into consideration their audience intent for accessing their website via a mobile device and adapt the user experience accordingly, thereby serving content that is relevant and timely to the user. For example a user accessing a hotel website via a Smartphone is probably looking to book a room, make a restaurant reservation or find out what's happening at their night club this weekend. Can your customers easily access the information they need, when they need it, in the language they are comfortable consuming it from your mobile website?
The screenshots below shows the user's experience when accessing Bellagio's website from an iPod touch, iPad and the web browser.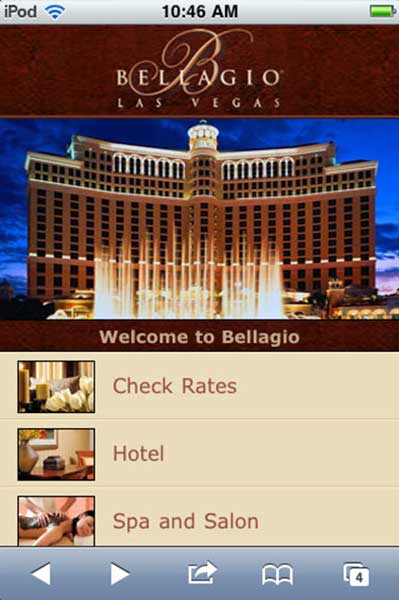 Figure 1: User Experience viewing the Bellagio's Website from iPod Touch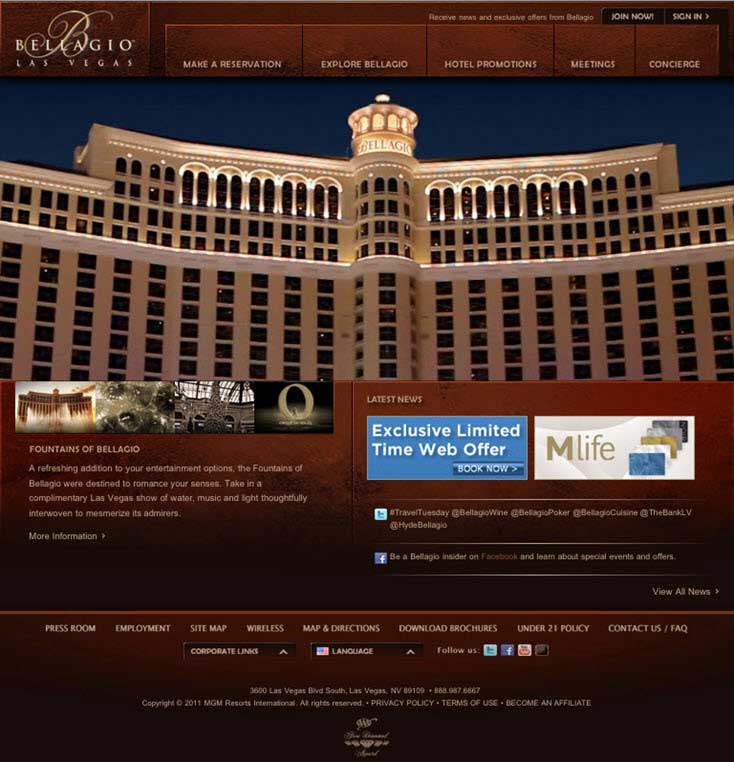 Figure 2: User Experience viewing the Bellagio's website from an iPad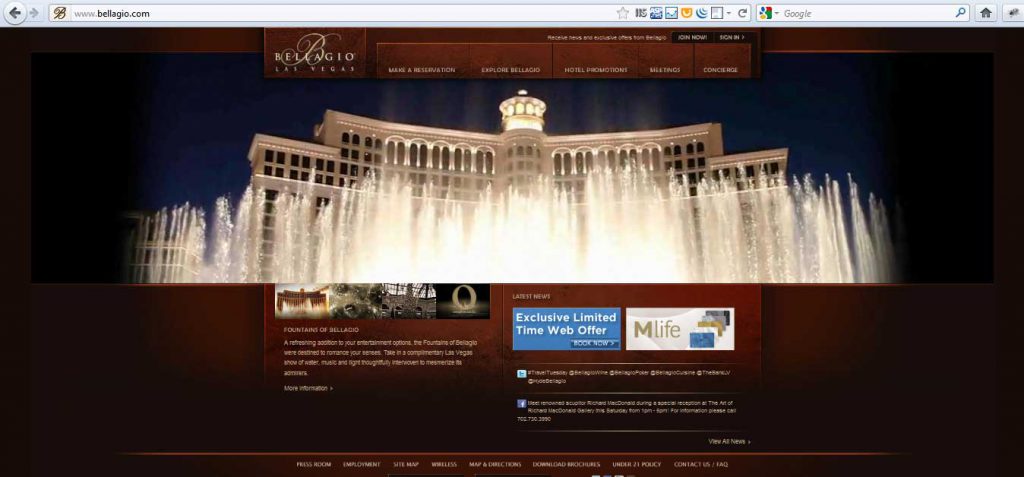 Figure 3: User Experience viewing the Bellagio's Website from Web Browser
Conclusion
A personalized user experience is just one critical factor of website design, development and deployment. GPI has specialized in this area for quite some time and we have published a considerable amount of useful information about website localization and design on our website.