Providing Green Translation Services! Sustainability Initiatives in the UAE
The translation services profession has no excuse not to be green! Many service industries really need to do a better job following simple sustainability business practices. Translators, project managers, web designers, software developers, SEO specialists, managers and sales can all effectively work from small offices and/or home offices around the world. Reliable, secure, cloud-based IT infrastructures ensure 24/7 global connectivity and collaboration, AND a variety of mobile devices and services help you stay connected when not at your desk.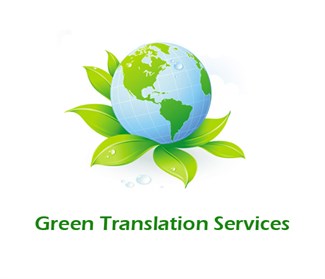 I really wonder what a large corporate headquarters does for a service business but cause them to increase their prices to pay for extra space, extra energy and extra salaries so people can afford to commute. These offices certainly don't enable people to work more effectively or for longer hours when they need to spend so much time, energy (human and machine) and money commuting.
I was pleasantly surprised when I joined a translation company and learned they embraced a variety of green business practices including:
Utilization of near 100% paperless workflows for Electronic Document Management and Storage, Digital Content Management, and in performing services for its clients.
Office/SOHO Policies which include an "environmentally preferable paper policy" combined with a paper saving and recycling program.
Active participant and adopter of national and international eCommute & Telework initiatives. If 10% of the nation's workforce tele-commuted one day a week, we would avoid the frustration of driving 24.4 million miles, we'd breathe air with 12,963 tons less air pollution, and we'd conserve more than 1.2 million gallons of fuel each week. (www.homeworkers.org).
It was nice to receive two great books as well from the company when I joined which I highly recommend:  (should have been ebooks L…but anyway)
50 Simple Things Your Business Can Do To Save the Earth by the Earth Works Group
Green Living by The Environmental Magazine
I was also pleasantly surprised when I moved to work with the translation agency in the United Arab Emirates.  I was concerned with all that I had read about development going on that did not follow environmentally sustainable building or power practices. I must say my homeland of Trinidad had a long way to go as well.  Even though the best architects, builders and engineers from around the world flocked to the UAE, many projects did not seem to leverage the technologies that were available to create truly green projects and communities. However since living here, I have seen some amazing advances underway!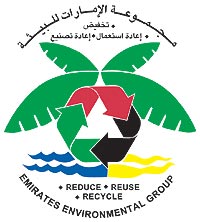 Over the past 40 years the UAE has experienced growth at an unprecedented pace primarily due to its dominance in the Oil and Gas sector. However, the country is preparing for an era when the world begins to look beyond oil. The UAE's view on the issue of fossil energy resources, alternative clean energy, energy efficiency and climate change has changed significantly in the past few years. There is a dramatic shift towards energy diversification, with more research and initiatives being launched in the field of renewable energy.
Habiba Al Marashi, Chairperson of Emirates Environmental Group (EEG), is excited by the country's environmental achievement and has said "the UAE leadership is really serious about its environmental credentials. The society is aware and participating now, the private sector is playing a big role, the education sector is giving a lot of space to environment in its curriculum and slowly things are getting better, and I believe we will continue to improve our performance in the future."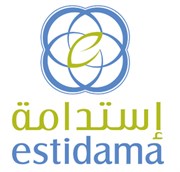 Building efficiently
Energy and water consumption efficiency are being placed in the spotlight with new projects awarded building permits only if they prove efficient use of resources. Special guidelines call for more efficient water, lighting, cooling and insulation fixtures in construction projects. The UAE has been taking a leading role in overcoming environmental challenges through practical and effective solutions. Sustainable development has been a significant part of Abu Dhabi's Vision 2030 development initiative since its inception. One of the key components of Estidama is the Pearl Rating System (PRS), the Arab world's first sustainability rating system designed to assess the sustainability performance of buildings, communities and villas. Estidama is a building design methodology used in the UAE for constructing and operating buildings and communities more sustainably.
Some of the outstanding achievements of Estidama have been:
Housing: 11 awarded projects, covering 1924 Villas, with 1844 Villas achieving a 2 Pearl Rating.
Education: 15 awarded projects, in conjunction with ADEC, 10 schools achieved a 3 Pearl Rating.
1st Laboratory: Petroleum Institute Research Centre, 2 Pearl Rating.
Medical Facility: Tawam Dialysis Centre, 2 Pearl Rating.
1st Construction Rating Award: Imperial College London Diabetes Centre, 2 Pearl Rating.
Cleaning up
According to the World Environmental Performance Index, the UAE has the cleanest environment in the GCC and it achieved this status within a short period of time. The UAE consumed 11 million plastic bags in 2011 with nearly half of it being biodegradable. By January 2013, the UAE will be the first Arab country free from non-biodegradable plastic bags. There are nationwide campaigns being arranged to increase publicity and attention which will help create awareness against littering in the desert, cities and other public areas. P&G's Tide and its Dubai agency, Leo Burnett, created a reusable shopping bag that doubles as a grocery list in answer to the United Arab Emirates' shockingly high plastic bag usage: Smart Bag
Food for thought
With freshwater supplies scarce and available farmland even more scarce, the UAE has faced a constant battle to feed its large population.Imported goods have satisfied the tastes of UAE nationals and expats, with at least 85 per cent of food now consumedbeing grown on foreign soil. Despite this, the UAE has the largest open field hydroponic growing system in the world and mainly grow crops that have a very high market value and high export potential. Approximately 90 per cent of its crops including strawberries, lettuce, capsicums, tomatoes and roses are grown hydroponically, a soil-less method that uses containers of nutrient mixtures.
Thinking 'green'
Lack of education and awareness is a challenge which has to be overcome and key players in the industry have realized that the transition to a more sustainable, efficient and clean energy environment requires the participation, commitment and buying-in of all stakeholders.  Such process requires reaching out publicly (such as the consultation process), building institutional capacity and providing avenues to position the UAE as a model low-carbon economy.  Efforts in this direction have been initiated and strengthened especially in public awareness campaigns and green grants. More than 100,000 schoolchildren from approximately 130 schools across the UAE will have more resources at their disposal to take up "green activities" at their respective institutions. Credit for these new initiatives is given to The Environment Agency -Abu Dhabi (EAD) and Emirates Foundation for Philanthropy. Sustainable Schools Initiative (SSI) grants have been issued valued at up to AED 10,000 each.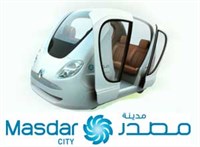 The City of the Future – Masdar City
A city of zero cars, zero carbon emissions, a city where rain water is harvested and waste becomes energy – Masdar city in Abu Dhabi is known as one of the most sustainable cities in the world. Every aspect of Masdar City is designed to provide a quality of life to rival that of any World-Class city while also being uncompromisingly sustainable from the Planning and Design, Energy Management, Water Management, Waste Management and Transportation. With six buildings completed, the 6km2 Masdar City is already operational, with additional buildings coming online in by the end of 2012 and tripling the current size. At full build-out by 2025, the city is expected to have 40,000 residents and 50,000 commuters.
Translation Services for Environmental products and services:
Over the years GPI has developed an expertise in providing our translation services to companies in the environmental products and services fields. GPI has recruited translation teams with expertise in translating content in a multitude of environmental products and services' fields, including:
New & Renewable Energy Technologies
Power Generation & Energy Efficiency
Water & Waste Water Treatment
Waste Management & Recycling
Clean-Up & Soil Rehabilitation
Air & Noise Pollution Control