Translation Services in Washington, DC
While New York City is quite a melting pot and home to the United Nations, Washington, DC as the capital of the United States of America also has as much of a diverse local population and welcomes 20M+ annual visitors from many locations across the globe.
The US Federal government is the lead driver for translation and interpretation needs among the many government departments and agencies. Locally within the Virginia and Maryland area neighboring DC, there are many public and private companies who contracted with the government for projects. Translation and localization are often a requirement for these government offices and companies.
It was an easy decision to establish Globalization Partners International (GPI) in Washington, DC over 20 years ago given the area has such a global focus among its citizens, businesses, and government entities.
Washington, DC Translation Services: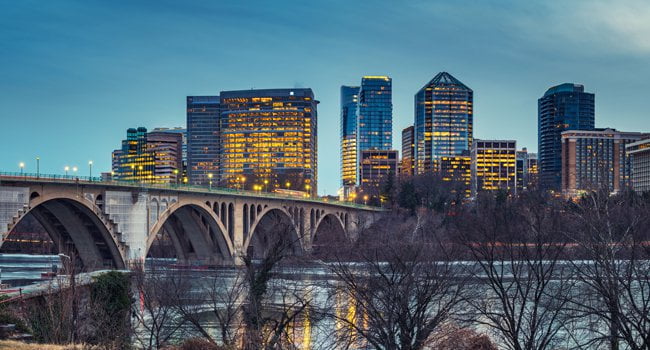 There are many benefits of working with a US based translation agency including, the ability to provide strong experience in the marketplace, proven clients in the market, ability to provide tools to support the translation process and workflow to reduce costs and optimize quality, to be able to exhibit best practices to deliver quality translation services with translators experienced within specific subject domain needs.
In Washington, DC a full-service multilingual translation vendor, such as GPI, will need to support clients for needs including document, website, software, and multimedia translation requirements in over 200+ languages.
GPI has experience working with clients across many areas including hospitality where hotels support the needs of their visitors to book at their properties, assist them once they are guests including translating restaurant menus to make their stay as easy and as pleasant as possible, so they can focus on the purpose of their visit whether that be as a tourist, business, or a focused government agenda.
Other areas GPI supports local translation needs are for law firms, software companies, global and domestic-focused organizations (NGO's), life science, among many other domain needs.
Washington, DC Translators:
Washington, DC is an area many linguists call home, as there is a lot of requirements for their services to be based locally, such as for onsite interpreting needs for meetings in the area.
There are 19 well-known universities within the DC area, such as Georgetown, Johns Hopkins, Howard, and American University also that help bring many multilingual students to the area and for some, they study linguistics courses with an interest to work for one of the many translation vendors with offices in the area to launch their career in the localization industry.
Where to Find Professional Translation Services in Washington, DC Area:
Globalization Partners International
Washington, DC Translation Office
8000 Towers Crescent Drive, Suite 1350 Vienna, Virginia 22182, USA
Contact Information:
Phone Number: +1 703 286 2193
Toll Free: +1 866 272 5874
Global Fax: +1 202 478 0956
Email: info@globalizationpartners.com
Conclusion:
Washington, DC is a wonderful place to visit to see the many historical sites, monuments, museums, and other attractions for visitors and tourists, whether business or pleasure. It is also a place where many spending decisions are made for government projects and initiatives, as well as for the businesses in the area. It is also a great talent attractor for the highly educated to earn their master's degrees and launch or grow their career opportunities.
For more information about Washington Translation Services.