Insights into Google Translate and Machine Translation
The following is a basic primer on Google Translate and machine translation. It is intended primarily for those who are learning about language translation and localization related issues, and how these functions affect business and daily life. By no means is it intended to provide a complete, in-depth analysis of the Google Translate toolset, but more to provide general information and food for thought & discussion.
What is Google Translate?
Google Translate is a statistical machine translation service provided by Google Inc. to translate a section of text, document or webpage, into another language.
The service was introduced in April 28, 2006, for the Arabic language.Prior to October 2007, for languages other than Arabic, Chinese and Russian, Google used a SYSTRAN based translator which was used by other translation services such as Babel Fish, AOL, and Yahoo. (Wikipedia)
Over the years, the product has survived all kinds of critiques, announcements, praise, and re-announcments related to its API (application program interface). Today, the tool is widely available on numerous device types and platforms including iPhones, iPads, Android, and others.
Google Translate Features
Google Translate provides instant translations between 58 different languages. It can translate words, sentences and web pages between any combinations of these supported languages. The stated goal of Google Translate is to make information universally accessible and useful, regardless of the language in which it's written. (Inside Google Translate)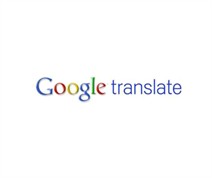 When Google Translate generates a translation, it looks for patterns in hundreds of millions of documents to help decide on the best translation. By detecting patterns in documents that have already been translated by human translators, Google Translate can make intelligent guesses as to what an appropriate translation should be. This process of seeking patterns in large amounts of text is called "statistical machine translation". Since the translations are generated by machines, not all translation will be perfect. The more human-translated documents that Google Translate can analyze in a specific language, the better the translation quality will be. This is why translation accuracy will sometimes vary across languages. (Google)
Google, Google translate, the Google logo are either registered trademarks or trademarks of Google Incorporated in the United States and/or other countries. All other trademarks are the property of their respective owners.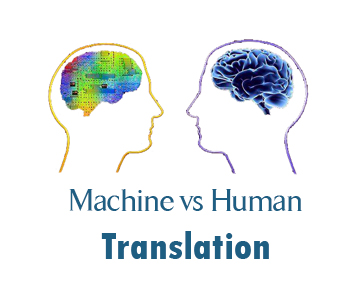 Machine Translation versus Human Translation
During my twenty years in the language services industry, the use of tools like Google Translate and other machine translation (MT) options versus a human translator has been an ongoing, friendly debate. There is no question that machine translation technology is rapidly developing, and is being deployed today by many leading organizations in the processing of global data.
Automatic translation tools have limitations. While they can help a reader to understand the general content of a foreign language text, they do not, consistently, deliver accurate translations without extensive upfront glossary development, strict adherence to controlled source language authoring and qualified translators to post-edit the raw translations.
When it comes to simply understanding a document or a sentence, machines will often be faster and more accessible than a highly trained human linguist. However, advanced translation is both an art and science that requires a human expertise.
According to TAUS, a self-described innovation think tank and interoperability watchdog for the translation industry, "data-driven machine translation is still in its infancy and the language industry is only just starting to work with this technology on a material scale. Linguistic diversity is the new reality and machine translation technology will help us to communicate despite all its shortcomings and the inevitable partial understanding.We can expect that by 2020 automated translation tools will be embedded into every device, application and website."
GPI Language Translation Tools
For today, the best approach for both providers and buyers language services is to build solutions that incorporate enterprise-wide language AND technology strategies. Utilizing tools like Google Translate, correct application of Translation Memory (TM), and customization of Content Management System (CMS) workflows must all be considered as part of a comprehensive Globalization program. Translators who specialize in high-value marketing communications and accuracy-demanding content will always be in high demand, and an essential piece to the puzzle. Suppliers who bring manage these dynamics most effectively for their clients will thrive and lead in the future.
Additional resources on language translation services
GPI has provided extensive language translation services including document translation, website translation and software translation. GPI has developed a user-friendly translation portal that makes it extremely easy for non-technical users in these industries to submit projects for translation.